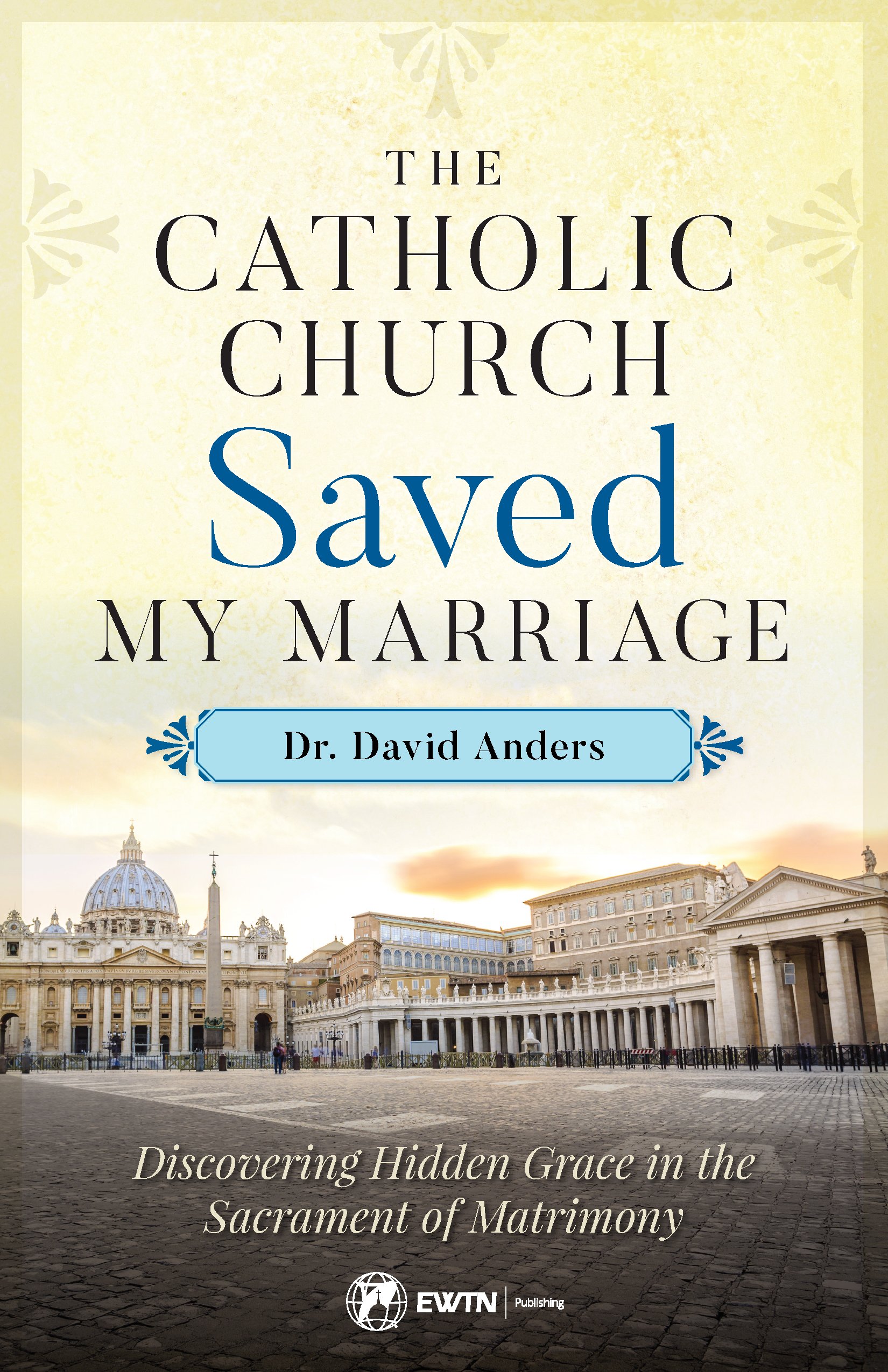 "I hoped one of us would get hit by a bus. (I didn't care which one.)…Murder, maybe. Divorce, never."
"Thomas à Kempis, the author of The Imitation of Christ, once wrote that it is pointless to debate brilliantly about the Trinity if, by being an arrogant ass, you are displeasing to the Trinity[, and] that is [also] the Catholic point of view."
"I once asked an attorney who handled both criminal defense and divorce cases if he was ever afraid to defend murderers, rapists, and other serious offenders. "Oh, no," he said. "Often, you are the only person supporting the accused and they are genuinely grateful. What really scares me are the divorces. You wouldn't believe how vicious these people can get.""
"With God's help, prayer is a battle against ourselves. Prayer is where we cast off self-deception, artifice, pride, and egotism. Prayer is where we learn to stand naked before God and transparent to ourselves. Prayer is where we take up the Cross of Christ, allow ourselves to be slain, and entrust our resurrection to God alone."
"The Church, for a Catholic, is a divine reality, the presence of Christ in the world…The Catholic Church sees Herself as the living embodiment of Jesus, as Christ's real presence in the world. "Whoever beholds the Church," said St. Gregory of Nyssa, "beholds Christ."
…How could something so human — so full of incompetence and flesh and pride and ambition — be the living presence of God in the world?…
I caught a glimpse of something I had never seen before. Salvation isn't just about going to Heaven when you die, escaping the world, or simply having a personal relationship with Jesus. It's about being Christ in the world, embracing life with both hands, and raising it all up with as many people as possible in transcendent joy. "Whoever beholds the Church beholds Christ." That mediocre priest, that baby, that grandmother, that college student, and even that corrupt medieval pope: Could God be present in that? Could a man love that?…
Being Catholic — being Christ in the world — doesn't exempt you from flesh and blood, even from ambition, pride, and sin…It is a life visibly marked out by and for transcendence."
"In Catholic thought, contemplation means having a deep, intuitive, almost experiential awareness of God through the life of prayer…the Church teaches that marriage is also a kind of full-time Christian spirituality, and one that offers a deep, interior experience of God.
Keeping this mystical dimension of marriage in view is absolutely necessary if we are to understand how to approach suffering in marriage. For many people today, the fact of personal pain would seem to justify almost any decision meant to relieve that pain. Are you in a difficult marriage? Then why not leave and try something else? Have you discovered that your sexual urges don't line up with the demands of heterosexual or monogamous marriage? Why deny yourself satisfaction? But the Catholic Faith teaches that such suffering can be supremely meaningful, leading even to a mystical union with God.
One of my major concerns in writing this book is to urge suffering couples to a vigorous practice of the Catholic Faith. My hope is that Catholic couples will discover new strength for their marriages and that non-Catholic couples will consider what the Catholic Faith has to offer…my aim is to point married couples beyond the tools of psychology or natural marriage and to help them embrace a transcendent vision of Christian conjugal life….
I saw our lives potentially bound together through the mystery of suffering, and reshaped through the mystery of redemption. I felt that the universe was giving me a choice: Will you embrace suffering and redemption, or will you shelter yourself through the pursuit of pleasure?…
But I was coming to realize how the Protestant understanding of grace, assurance, faith, and salvation obscured my awareness of myself. Protestant teaching asserts that everything we do is sinful, but everything is forgiven — if we are "saved." This is not a doctrine that encouraged me in critical self-examination or growth in virtue. By focusing so heavily on my general depravity, sinfulness, and inability to save myself, I felt strangely freed from responsibility to root out individual faults.
In studying Luther and Calvin, I found, however, that my experience was not unique. John Calvin was a man who confessed the sinfulness of humanity but was incapable of confessing his own personal fault. In tens of thousands of pages of material by and about him, I do not recall Calvin ever admitting wrong, apologizing, or taking responsibility for failure. Calvin divided the world into the elect and the reprobate, the pious and the impious — and he was always on the right side while his enemies were always on the wrong side.
Unlike Calvin, Luther had a tormented conscience; he felt he could never do anything right, and it was this profound guilt that drove him to concoct his new theology. Luther was so convinced of his ineradicable corruption, guilt, and sinfulness that he despaired even of God's grace to change him. Even to try could lead only to frustration. The solution for Luther was not to focus on ethical behavior toward others but on absolving one's own conscience.
It really is an extraordinary position. "Whoever wants to be saved," Luther said, "should act as though no other human being except him existed on earth." In an important sense, the Reformation doctrine of grace flows from this one man's attempt to assuage his conscience. Luther articulated a brand-new theology, one that simply denied human freedom and insisted that man plays no role in his own salvation.
Now, to say that Luther and Calvin were flawed men is not surprising or informative. We could say that about anyone. Far more important to me was what I learned about how their flaws worked their way into Protestant theology, and ultimately into my life. There were cracks in the foundation of my religious tradition and those cracks found their way into my heart.
What does all this have to do with my marriage? I was discovering that my Protestant theology did not provide an adequate moral compass, sense of hope, or spiritual inspiration to meet the challenges of marriage. My historical studies further shook the foundations of my worldview, challenged me to deeper self-examination, and forced me to explore new answers to my moral malaise.
I became convinced that Reformation theology advanced neither Luther nor Calvin, as human beings, toward holiness. I began to see their theology, rather, as a highly sophisticated form of self-justification. In one sense this was an easy conclusion to reach, since I found in Luther and Calvin the very same flaws I found in myself. Therefore, if I was going to advance out of my morass, I was going to need different guides. Eventually, these concerns pushed me to seek holiness in the Catholic tradition and in the Catholic sacrament of marriage.
The intellectual history of Protestantism became for me a mirror in which to contemplate my own moral and spiritual dilemma. My tradition formed me to expect absolute assurance about salvation, regardless of my own behavior. Revealed in the lives of my Protestant mentors, though, I began to see how this attitude could have harmful effects not only on marriage, but on all manner of social relations.
I came to believe that my mentors and heroes in the faith had been worse than socially awkward: They had been dangerous ideologues, immune to criticism, utterly cocksure, and willing to impose their views with deadly force. This discovery was disquieting, to say the least. I always thought Catholics were the tyrants and ideologues, leading crusades and inquisitions and so forth, but now I was seeing the seed of interpersonal tyranny in my own tradition…
The Puritans of New England attempted to build an entire civilization on the distinction between the elect and the reprobate. Around the same time, the Westminster Confession of Faith (1647), which was composed in England to provide an authoritative guide for building such a Protestant civilization, promised that the elect can have an "infallible assurance" of their election.
In Protestant thinking, "elect and reprobate" is not the same thing as "good and bad." Instead, it is having "true faith" that distinguishes the elect from the reprobate. The elect, by virtue of having accepted that faith, can be infallibly certain that they are elect, even when their lives are morally disordered in other ways. Put crudely, you can meet an arrogant, self-righteous, lecherous egotist who knows for sure that he is one of God's elect, destined for Heaven.
I was that egotist."
Anders, Dr. David. The Catholic Church Saved My Marriage: Discovering Hidden Grace in the Sacrament of Matrimony (pp. 8, 11, 13, 29-30, 34-35, 44, 49-51). Sophia Institute Press. Kindle Edition.
Love & truth,
Matthew