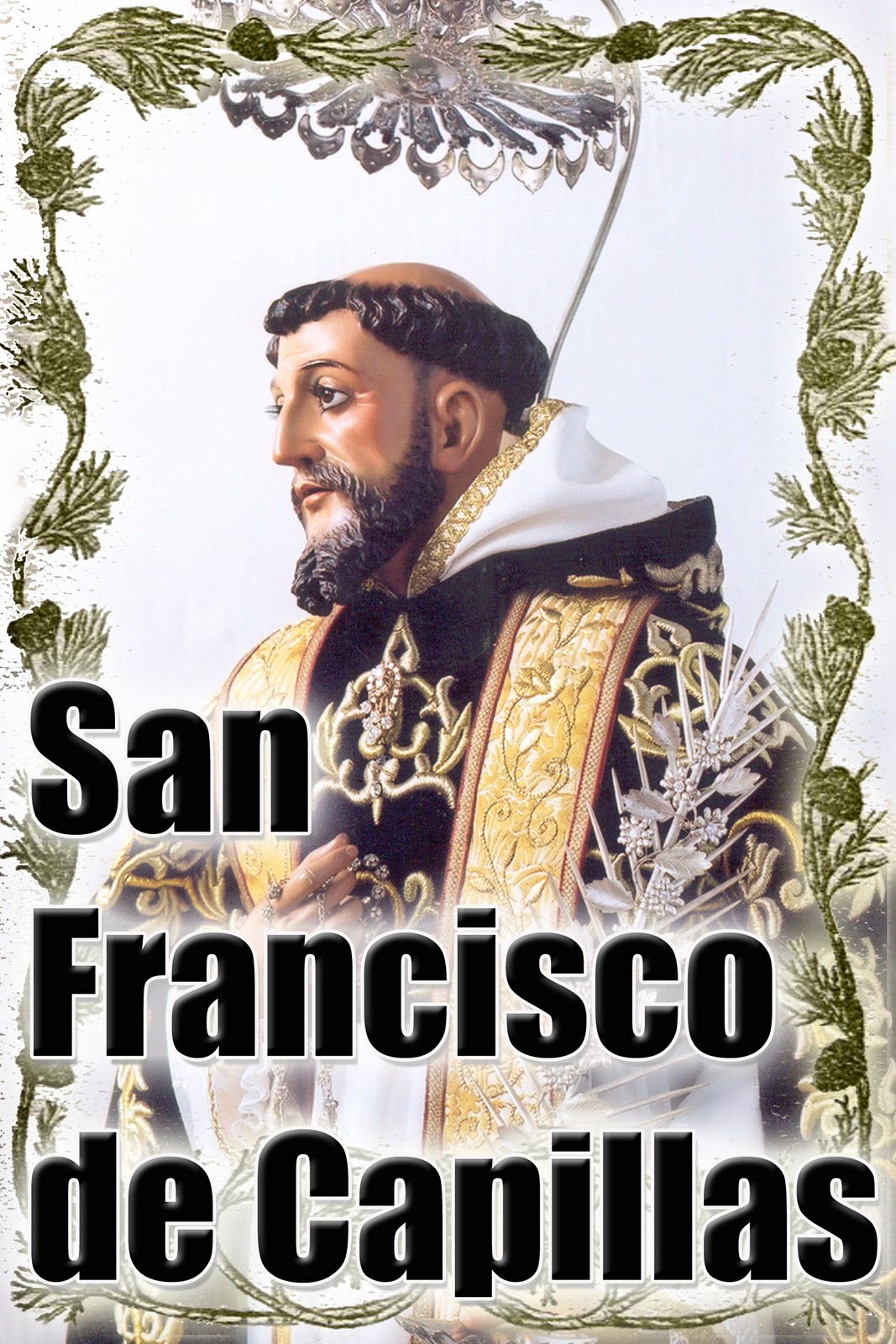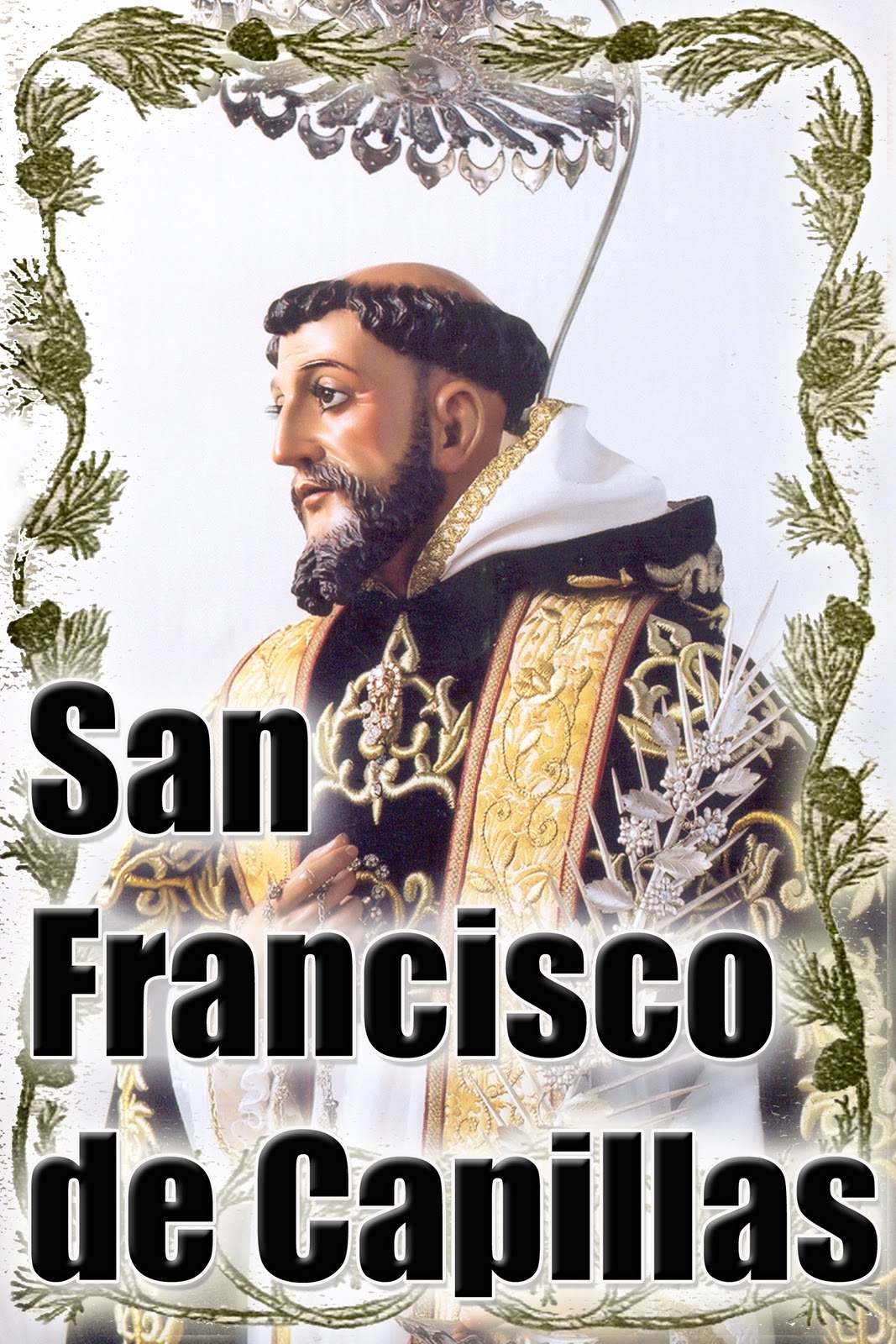 The 17th century was a period of great missionary activity. Many martyrs shed their blood on distant shores. Dominicans and Jesuits contributed a great share to the blood of martyrs. Among this glorious company, the Dominican Francis de Capillas has become the type and exemplar of them.
De Capillas was born in Baquerín de Campos, Palencia, Spain, on August 14, 1607. At the age of 17 he entered the Order of Preachers, receiving the religious habit in the Dominican Priory of St. Paul in Valladolid. While still a deacon he was sent by his Order to do missionary work in the Philippines, landing in Manila during February 1631. Shortly after his arrival he was ordained as a priest.
The Spain of his youth was still ringing with the missionary zeal of Saints Louis Bertrand, Philip de las Casas, and Francis Xavier; the report of the martyrdom of Alphonsus Navarette (June 1), in Japan, was news at the time. Perhaps the bravery of these men helped to fire the young Francis with apostolic longing, for he volunteered for the Philippine mission while he was a deacon. At age 23 (1631) he left Spain and was ordained in Manila. Here, at the gateway to the Orient, the Dominicans had founded a university in 1611, and the city teemed with missionaries traveling throughout the Orient.
De Capillas remained there for the next decade, working hard alongside his fellow friars. His own field of labor was the district of Tuao, Cagayan Valley, on the island of Luzon, where he was able to inspire a great flourishing of conversions. An apostolic soul and at the same very ascetic, he was able to join zeal to an extraordinary spirit of penance. He would take his short rest stretched out over a wooden cross and willingly not defending himself from the bites of the many insects infesting the region.
De Capillas considered that time spent in the Philippines as a period of preparation for a mission to China. The young priest labored for 10 years in the province of Cagayan, the Philippines, where heat, insects, disease, and paganism leagued against the foreigner to make life very hard.
But it was not hard enough for Francis. He begged for a mission field that was really difficult; perhaps, like many of the eager young apostles of that time, he was hoping for an assignment in Japan, where the great persecution was raging.
At the Provincial Chapter held by the friars of the Order in Manila in 1641, he was given permission to transfer, soon transferring to Taiwan, along with a friend, Friar Francisco Díez, O.P. He was one of the last Spanish missionaries in Taiwan before they were ousted from the island by the Dutch later that same year.
The two friars arrived in the Province of Fujian/Fukien, on mainland China, in March 1642, where they joined a fellow Dominican who had survived an earlier period of persecution.
They then embarked upon a fruitful period of evangelization among the Chinese people of the region, especially in the cities of Fu'an, Fogan and Ting-Moyang Ten. They were so successful that they were able to establish a community of the Third Order of Saint Dominic.
On November 4, 1647, there was a huge change of fortune for the mission. That day, Díez died of natural causes. Later that same day, Manchurian forces, in their conquest of the Ming dynasty, invaded the region and seized the city of Fu'an, where the missionaries were based. They were hostile to Christianity and immediately began to persecute the Christians.  On November 13, 1647, De Capillas was captured while returning from Fogan, where he had gone to administer the sacraments to a sick person.
Francis, like his Master, was subjected to a mock trial. Civil, military, and religious officials questioned him, and they accused him of everything from political intrigue to witchcraft. He was charged with disregarding ancestor worship and being a spy, and, finally, since they could "find no cause in him," he was turned over to the torturers.
He endured the cruel treatment of these men with great courage. Seeing his calmness, the magistrates became curious about his doctrines. They offered him wealth, power, and freedom, if he would renounce his faith, but he amazed and annoyed them by choosing to suffer instead. They varied the tortures with imprisonment, and he profitably used the time to convert his jailor and fellow prisoners. Even the mandarin visited him in prison, asking Francis if he would renounce his faith or would he prefer to suffer more. Being told that he was glad to suffer for Christ, the mandarin furiously ordered that he be scourged again "so he would have even more to be glad about."
Enduring many insults, he was taken to the worst local prison, where he suffered the torture of having his ankles crushed while being dragged. He was scourged, repeatedly bloodied, but he endured the tortures without cries of pain, so that judges and torturers were surprised at the end. He was moved, almost dying, to a prison where they locked up those criminals condemned to death. His conduct was uplifting, and aroused the admiration of others sentenced to death and even the prison guards themselves, who allowed food to be brought to him, that he not die of hunger.
While in prison, he wrote:
"I am here with other prisoners and we have developed a fellowship. They ask me about the Gospel of the Lord. I am not concerned about getting out of here because here I know I am doing the will of God. They do not let me stay up at night to pray, so I pray in bed before dawn. I live here in great JOY (Ed. emphasis added) without any worry, knowing that I am here because of Jesus Christ. The pearls I have found here these days are not always easy to find."
Francis was finally condemned, as it says in the breviary, as "the leader of the traitors," these being (presumably) the rebel army that was besieging the city. The official condemnation is stated in those words: "After long suffering, he was finally beheaded and so entered into the presence of the Master, who likewise suffered and died under a civil sentence".
On January 15, 1648, De Capillas was sentenced to death on charges of disseminating false doctrines and inciting the people against new Emperor. His death sentence, by decapitation, was carried out at Fogan the same day. He thus became the first martyr within the vast Chinese empire.
On January 15, 1648, the judge came and ordered that he be flogged again and put into the sentry box of the city wall. He was ordered to step down from the box, and as he did so, the executioner beheaded him, separating his head from his body with a heavy blow of the sword. His body was thrown outside the city wall and found two months later. It was preserved incorruptible for two months, and was left untouched by a fire that reduced to ashes the house where his coffin was kept. Of the many relics of St. Francisco de Capillas which have been preserved, the most important remains his head, which is found in the convent of St. Paul of Valladolid, where began his religious life.
Let us Pray : O God, who didst strengthen with wonderful constancy the faith of Thy Blessed martyr, Francis, grant propitiously to Thy church, that aided by his prayer it may deserve to celebrate in all places new triumphs of faith. Through Christ our Lord. Amen.
First Vespers:
Ant. This is a martyr indeed, who for the name of Christ shed his blood; who neither feared the threats of judges, nor sought the glory of earthly dignity, but has joyously come to the the heavenly kingdom.
V. Pray for us, Blessed Francis.
R. That we may be worthy of the promises of Christ.
Lauds:
Ant. Let him that would come after Me deny himself, take up his cross and follow Me.
V. A crown of gold is on his head.
R. Signed with the sign of sanctity.
Second Vespers:
Ant. This is he whom for the law of his God delivered himself to death. He did not hesitate to die; he was slain by the wicked and lives forever with Christ: he followed the Lamb and has received the palm.
V. Pray for us, Blessed Francis
R. That we may be made worthy of the promises of Christ.
When Blesseds Peter Sanz, OP, Francis Serrano, OP, John Alcober, OP, Joachim Royo, OP, and Francis Diaz, OP, were asked if they could feel the pain from their torture, Bl. Peter Sanz, O.P. responded, "Indeed I do, but I think of my Savior's sufferings."  The guards didn't understand them because they continued to evangelize even amidst the grueling conditions of their imprisonment.  The viceroy of Peking wrote about them,
"What are we to do with these men? Their lives are certainly irreproachable; even in prison they convert men to their opinions, and their doctrines so seize upon the heart that their adepts fear neither torments nor captivity. They themselves are joyous in their chains. The jailors and their families become their disciples, and those condemned to death embrace their religion. To prolong this state is only to give them the opportunity of increasing the number of Christians."
Bl. Peter Sanz, OP, said at his execution, "Rejoice with me, my friend; I am going to Heaven!"
O God, You gave us an outstanding example of faith and fortitude in the glorious martyrdom of Blessed Francis and his companions; grant, we beseech You, that, through their prayers and example we may strongly resist the adversities of this world and be found persevering in the confession of the true faith. This we ask through Jesus Christ Our Lord. Amen.
Love,
Matthew