-please click on the image for greater detail
V. For the unity of Christians
Let us pray also for all our brothers and sisters who believe in Christ,
that our God and Lord may be pleased,
as they live the truth,
to gather them together and keep them in his one Church.
(Also, in the Solemn professions Jews, atheists, or those who otherwise do not believe in the Trinitarian God, etc., basically the whole world, would become Catholic. I suppose that includes even some "Catholics" who do the name no honor would become exemplar Catholics.)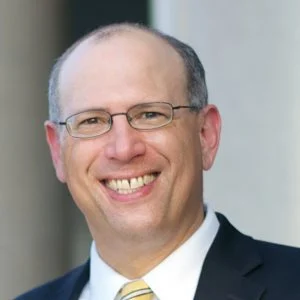 -by Peter Wolfgang
"Today is Good Friday. It is the day that Catholics and other Christians commemorate the death of Our Lord Jesus Christ, which accomplished our definitive redemption.
It is also the day that Catholics pray for those other Christians to come into full communion with the Catholic Church. And "for the Jewish people" and "for those who do not believe in Christ" and "for those who do not believe in God" to do likewise.
The language of the post-Vatican II liturgy is carefully worded, but the intent is clear. On Good Friday, during the Solemn Intercessions, Catholics pray for the whole world to become Catholic.
I join in that prayer every year. Indeed, I look forward to it. I, too, believe (as the late Fr. Richard John Neuhaus often put it) that "the Catholic Church is the Church of Jesus Christ most fully and rightly ordered through time."
I, on the other hand, almost never make such claims—not because I don't believe them, but because of where my work takes me. I run the Evangelical-associated Family Institute of Connecticut, which is part of a network of Family Policy Councils (FPCs) that exist in about forty of the fifty states. Only about five of the forty are run by Catholics.
There is no distinctly Catholic subject matter published under the auspices of my organization. But there is a lot on my personal Facebook, where I have noticed an uptick in . . . questions? . . . pushback? . . . from non-Catholic friends.
There is the Mormon friend who emails me quotes on how I should not wait until after I am dead to become a Mormon. There's the Pentecostal minister who, over lunch, mentions his belief that the Catholic Church was founded by Constantine. There are the Evangelical ministers who are surprised when I post verses they believe to be prooftexts against Catholicism.
And, of course, there is Mary.
My non-Catholic friends are right to ask questions. I'm wrong to avoid them. We are all called "to make a defense to anyone who asks you for a reason for the hope that is in you" (1 Pet. 3:15).
With special attention to the one question that comes up most with my non-Catholic friends, here is why I am Catholic: in a word, the Church.
In my experience, the famous "solas" of the Protestant Reformation almost never come up in conversation. Those issues seem to be as resolved as they are likely to get. What really sticks in the craw of my Protestant friends is the Catholic Church's claim to be the Church, the one true Church of Jesus Christ. The 2000 Vatican document Dominus Iesus uses the phrase ecclesial communities precisely because, it was argued, Protestant "churches" are not churches in the true sense—that "just as there is one Christ, so there exists a single body of Christ, a single bride of Christ: 'a single Catholic and apostolic Church'" (16). One Lord, one baptism, one Church.
In John 17:21, Jesus prays of his disciples "that they may all be one, just as you, Father, are in me, and I in you, that they also may be in us, so that the world may believe that you have sent me." Christ surely intended for us to be one Church, not divided into separate communions.
But the Church does acknowledge "that the Church of Christ is present and operative in the churches and ecclesial communities not yet fully in communion with the Catholic Church." The Church recognizes, as Dominus Iesus spells out, that "outside of her structure, many elements can be found of sanctification and truth."
I have seen those elements "of sanctification and truth." Indeed, in my work on behalf of the values we share, I have occasionally experienced a greater Christian love and generosity from Protestants than I have from Catholics.
Where the rubber hits the road is in the Catholic claim to be "fully" the Church in a way that other communions are not.  What, really, is the Catholic Church saying with this claim? That Protestant churches are not the Church as we understand it because they have not maintained apostolic succession and, therefore, valid sacraments.
Should not the Protestant affirm this? "That's exactly right," he might say. "We are not the Church as you understand it because your understanding is incorrect. We don't need apostolic succession and those extra sacraments to be the Church. If we thought otherwise, we would not be separated from you in the first place."
For myself, I believe that the Catholic Church is what it claims to be. It is, at bottom, why I am Catholic. If you believe what the Church claims about itself, then all its other claims—about Mary, the Eucharist, and so forth—naturally follow.
I thank God that the Church teaches that my Christian brethren of other communions are in a real "albeit imperfect" (Dominus Iesus 17) communion with me, because that is what I have experienced. These are my brothers and sisters in Christ. I love them.
And I believe that we should all be in perfect communion together as members of the Catholic Church. That it is the will of Christ: that we all be one in her, His bride.
I will pray for that when I pray the Solemn Intercessions at the Good Friday liturgy today. I will do so in the belief that the Catholic Church is what she claims to be—and in the hope that we and our separated brethren will again be one "so that the world may believe."
Love & truth, blessed Good Friday,
Matthew