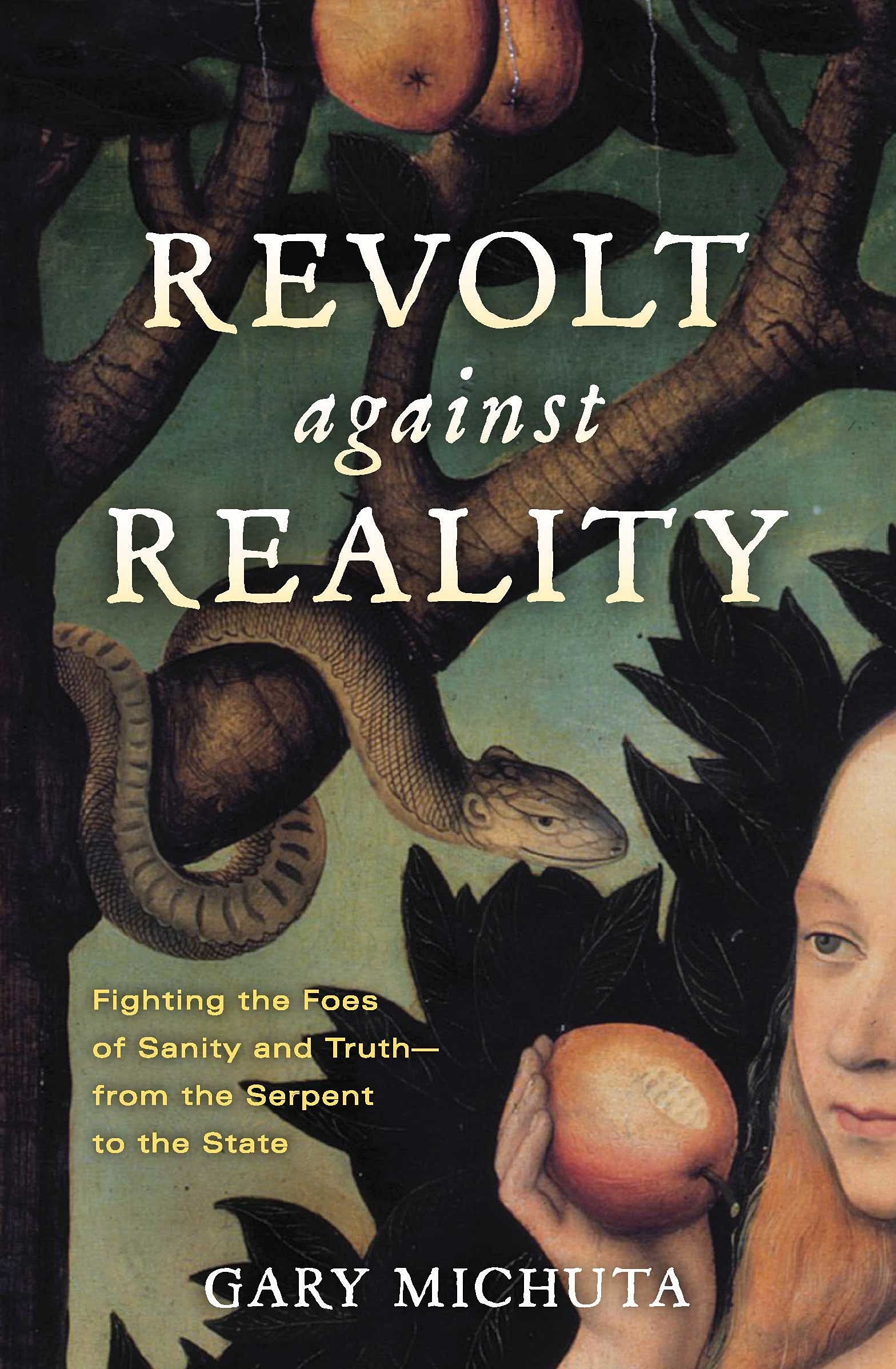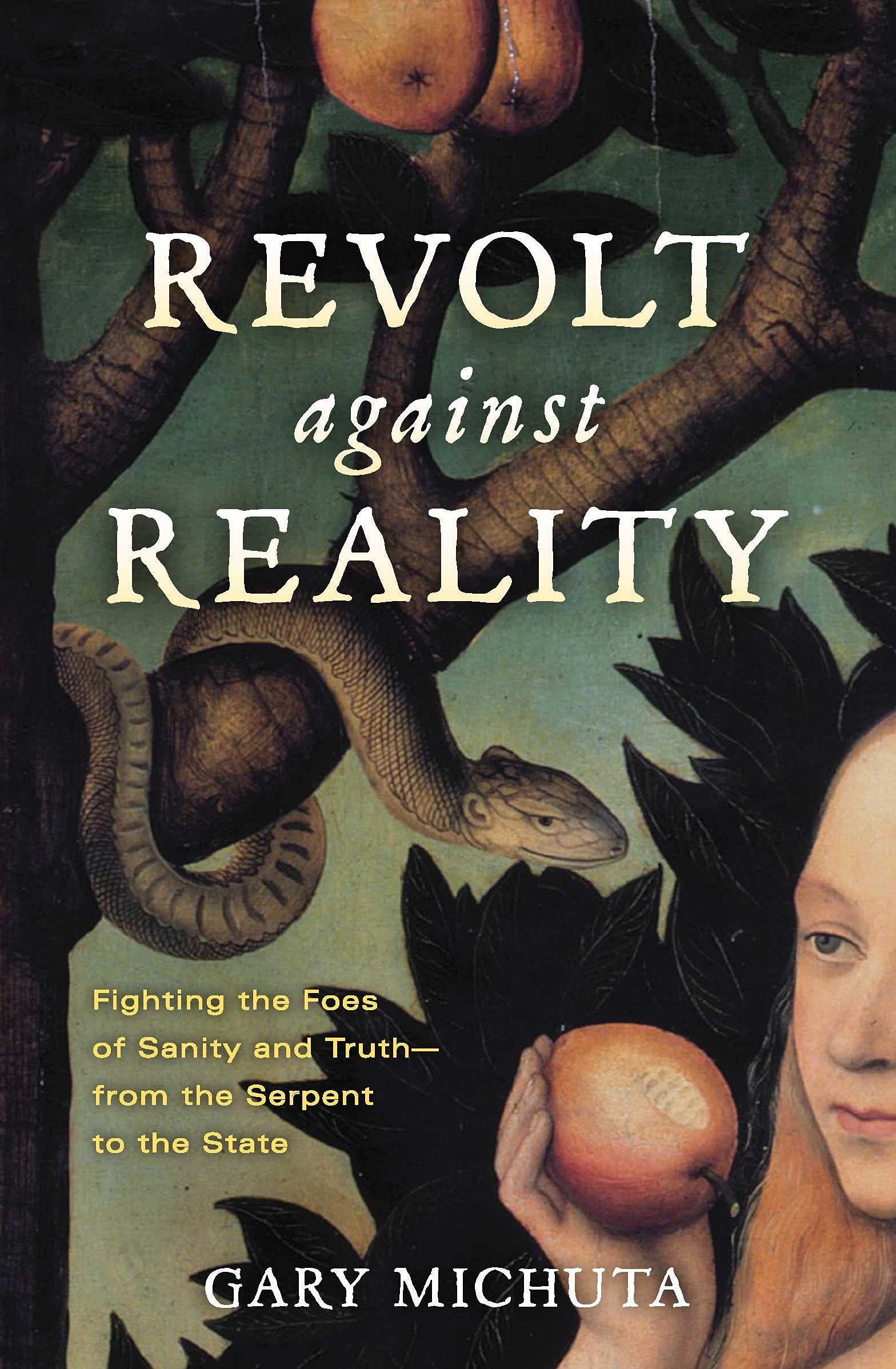 "Two divergent and opposing schools of Islamic thought emerge. One school is called the Mutazilites, whom we will call the reason party. On other side are the traditionalists, known as the Asharites, (Asharitism, aka voluntarism, occasionalism) whom we will call the irrational party.
The reason party embraces Greek philosophy and attempts to interpret Islamic revelation to fit reason. It proposes that truth can be known not only through the Quran, but also through human reason and through the consideration of creation. The irrational party sees Greek philosophy as un-Islamic. Its members insist that Allah is so transcendent that he can be known only through Islamic revelation, not reason, nor can reason uncover any truths about God.
The divide between the two parties will not only affect the future of Islamic countries, but also ultimately culminate in a full-blown revolt against reality in Western civilization…
Separating God's will [what He chooses to do] from his nature [reason/will/wisdom/intellect/Who He is] effectively separates God's will from His wisdom and his wisdom from creation. If God creates however He wishes, then our ability to know God through his creation is snuffed out. Everything would depend on the unknowable God's disposition, and the only way to know that is through positive revelation. (Ed. i.e. Natural Law does not exist and God cannot be known by anything except what He strictly reveals. Creation is not indicative of God. God is just, but does not need to be just in His actions. God is good, but God does not need to be good because of His nature. God is just, but does not need to be just. God's will takes on an extreme position even in violation of Who He is, His nature.  There is no philosophy.  Name your favorite Muslim philosopher?)
…The Asharites oppose [the concept of free will]. People, like the rest of creation, live under divine compulsion. God's will makes it so. To suggest something like free will would be tantamount to claiming there is something beyond the power of the Almighty. Seeing human freedom as somehow in competition with the sovereignty of the Creator will return during the Protestant Reformation…
…Since things in the Asharite view have no nature, however, one cannot apprehend them in this way; they are only momentary assemblages of atoms…When pushed to its logical limits, God's unbounded will destroys the possibility of science. Since God's will does not necessarily reflect His nature, creation reflects only what an unbounded will wished to produce. A thing's nature, therefore, has no innate power. Everything is immediately caused by God. This means that the combination of two parts hydrogen and one part oxygen makes water, not because of the nature of the atoms, but because Allah wills it to be water. Allah could equally will that the combination of these same elements make a donkey or an orange…
…The laws of nature, therefore, are not effects produced by the overall structure and properties of things in the universe, but merely a pattern of occurrences that God habitually causes through his arbitrary will for reasons known only to Himself. Therefore, God [can have the appearance of] two kinds of will: one that is regular and orderly [only because He seems to will things to be in a consistent way, but could change His will at any moment] and [consequentially] another that [could seem] unpredictable [Ed. water is no longer water it at any moment because God changed His mind]. But if everything around us is a projection of God's changeable will, then the only the thing that really exists, despite appearances, is God…
If God is the only reality; then accepting the reality of the world becomes a form of polytheism—placing the real in competition with the only real.
The expansion of Islam brought new Greek philosophical works to the Latin West, along with Islamic commentaries on them. The reception of these texts, and especially Aristotelian philosophy, was so positive that many teachers and students began to embrace uncritically everything Aristotle taught. True, Aristotle was a great philosopher, but he made some serious errors (pantheism, the uncreated eternal cosmos, all humans share one intellect, etc.). The confusion was compounded by Islamic commentators, such as Averroes, who followed Aristotle in some of these errors.
Double Truth
One way academics try to avoid the contradiction of embracing both Aristotle and the Faith is to adopt something called double truth (also known as hard Averroism). Double truth separates faith and reason into exclusive spheres of knowledge [Ed. i.e. faith OR reason, NOT fides et ratio, faith AND reason.  Truth is truth.  First principle of non-contradiction, truth CANNOT contradict truth, otherwise it is an oxymoron.  There is no such thing as truth.  God is truth.  Wherever and however truth is or can be found, God is there and revealed in it.  There is no distinction between truth and God, since God is the source and author of all truth.]
God's Unconstrained Will
Like the irrational party (the Asharites) in Islam, according to the Franciscan [fraticelli, or] spirituals, God's will is separated from His nature. God wills the good not because He is goodness itself, but rather because He decided to will it at that moment. Later, God could call the same thing evil…The spirituals argued that God could will that property is a good in the Old Testament, but in the New Testament, He chose to will the opposite. Ockham's thought has striking implications: There is no immutable law or reason. Every order is simply the result of God's absolute will and can be disrupted or reconstituted at any moment. Indeed, Ockham even maintains that God can change the past if He so desires.
According to this view, reality is not a coherent whole, like a fabric comprising individual threads woven into a tapestry. Reality is more like a computer screen made up of individual pixels. Each pixel is isolated, disconnected, and separate from the others and can change to produce different pictures on the screen.
Therefore, God's establishment of creatures "according to their kind" is turned into a kind of fiction. Universals (like animality and triangularity, 2+2=4, etc.) are nothing more than names (Latin, nomina) we assign to things for the purpose of comprehending the incomprehensible multitude of radically individual things. For Ockham, "divine omnipotence, properly speaking, thus entails radical individualism." By rejecting the God of reason and replacing Him with a god of will, Ockham—like the Asharites—essentially rules out the possibility of knowing God through the things He has made.
Divine Deception
There is a deeper and more insidious implication to Ockham's view. It opens the possibility that God can deceive us: Divine omnipotence, however, raises a fundamental epistemological problem, since it opens up the possibility of divine deception. . . . For Ockham, the idea of divine omnipotence thus means that human beings can never be certain that any of the impressions they have correspond to an actual object. Heaven and earth separated by God's unbounded will make it impossible for us to know what anything truly is.
Ockhamism (also known as nominalism) separates God's wisdom [intellect/reason] from His will [what He chooses to do] and God from creation, and it dissolves our ability to know what is real. [And opens up the potential for God to deceive.]
Revelation Alone
If God cannot be known through the things He has made, the only way to know the unbounded will of God is through revelation. The outward appearance of things becomes meaningless…Ultimately, our union with God is reduced to faith alone…
…Christ's humanity isn't denied, but it is seen as arbitrary. When Ockham's nominalism is pushed to its logical conclusion, there can be no real (ontological) union with Christ, since Christ's humanity is merely something God willed with no rhyme or reason. He could have assumed a nature that is radically different from our own. And if Christ's humanity is arbitrary, then the apostolic witness of what was seen, heard, and touched is meaningless. Christ's body—the Church—is nothing more than a name we give to a collection of similar individuals. [Ed. there is also the implication that while God could have saved in any infinite number of ways, His choosing to become human has direct implication to the redemption of humanity, and, ergo, any alternative suggests less or a lesser redemption of the children of Adam & Eve and Original Sin.]
The Moral Law
The natural law and the moral law fare no better under Ockham's nominalism:
"The moral law is in this sense radically subordinated to divine choice and completely beyond the capacity of human reason to deduce or explain. . . . God is indifferent to what He chooses and the moral law is good not in itself but only because He wills it. Moreover, there is no limits set upon what God can demand. He can even command that we hate Him. Whatever His commandments may be, they are by definition good and binding. God's will alone determines what is good and evil, and He is not even bound by His own previous determinations." [Ed. a fickle, capricious god, just like the pagan gods of myth]
Lastly, nominalism ushers in a new form of radical individualism that mirrors the nominalist god. "For Ockham, individual human beings have no natural end, and there is no natural law such as Aquinas had imagined to govern human actions. Man, like God is free . . . opening up this realm of freedom not merely by rejecting the scholastic notion of final causes, but also by rejecting the application of efficient causality to men. For Ockham, man in principle is thus free from nature itself."
The outworking of nominalism will ultimately come to full bloom in the twenty-first century with the insanity of feminism, bodily autonomy, abortion, and gender identity. The god of Ockham is the antithesis of Christ, Emmanuel, God with us. The Incarnation proposes that God's wisdom permeates all and that His love binds us as one body.
[The Holy Roman Emperor, Louis IV, Ludwig of Bavaria, 1282-1347, begins a revolt against the papacy going so far as to invade Rome on January 11, 1328, crowning himself emperor as the pope had refused to do so.]
The pope fights back against Ludwig with the spiritual sword. He issues a series of excommunications extending down to kindred with Ludwig to the fourth degree. He also places whole countries under the interdict.
"Germany alone was under interdict for twenty years, which means that no public religious service could be held, no sacrament could be publicly administered, no bell could sound. The more often these ecclesiastical penalties were imposed, the blunter grew the spiritual sword. Inevitably the religion and morality of the people suffered serious damage, their sense of the Church was weakened, their sympathies were alienated from Christ's vicar.
The pope also fills all the vacant sees and offices in Germany with his supporters, which fosters more alienation between the German people and the Church.
Martin Luther
Martin Luther (1483–1546) is the son of a peasant miner. His father hopes young Martin will become a lawyer, but his direction changes at Erfurt, where he decides to study philosophy and religion. Erfurt is considered a via moderna stronghold. It is here that Luther encounters nominalism and, to a lesser extent, scholasticism…
"In his [Luther's] later words, "Life is as evil among us as among the papists, thus we do not argue about life but about doctrine. Whereas Wycliff and Hus attacked the immoral lifestyle of the papacy, I challenge primarily its doctrine." Or to put it in a more startling way, even if the ecclesiastical hierarchy had been exhibiting exemplary holiness at the time, Luther would, it seems, have attacked its doctrine as fundamentally flawed."
Luther holds to the same nominalist distinction God's unbounded absolute [unrestrained/capricious/fickle] will and His habitual ordained [according to His nature, reflecting Who God is] will.  [Ed. I know the stove is hot, but I, somehow, choose to touch it anyway.]
Scripture Alone
It's not surprising that Luther's nominalism, as with the Islamic Asharites before him, leads to restricting our knowledge of God to positive revelation alone. This is the first step toward displacing the perpetual witness of Christ's visible body, the Church, as the norm through which we have fellowship with God (1 John 1:1–2) with the Bible. No longer do we hear Christ by hearing the apostolic Church; we are to hear Christ solely through inspired Scripture.
HUMAN INTEGRITY AND VALUE
Faith Alone and the Body-Soul Dichotomy
Luther's view of God also affects his view of how sinners are made acceptable to God in justification:
"The Church's classical doctrine of grace, presents grace as a movement of divine love, entering into the penitent soul and delivering it from the bonds of its fallen nature. In contrast with this, grace in Ockhamism remains strictly transcendent. Justification consists solely in a relatio externa, a new relationship of mercy between man and God established by God's love, by means of which all man's religious and moral acts, though remaining in themselves human and natural, are accounted as salvific acts in the eyes of the merciful God. . . . Human activity only becomes salvific by God's recognition of it, by his act of acceptance. But this recognition and validation does not in any way affect man's spiritual powers. It remains completely outside him and is simply seen and assented to by faith."
According to nominalism, God gives us the Law to follow and subsequently approves whatever moral acts we do, as He pleases—a view that comes close to denying the doctrine of original sin. Luther's struggle to earn salvation, the nominalist way, pushes him to the point of hating God. His crisis is alleviated by reading Romans 3:28: "For we hold that a man is justified by faith apart from works of law." The law, Luther thinks, is given to drive us to our knees in despair, knowing we can never be righteous in the sight of God and that when we place our faith in Christ, He declares or treats us as if we were righteous.
Catholicism teaches, however, that the just God wills justly. Therefore, when God calls an individual just, the individual is changed and becomes just because God's Word is a creative Word (Rom. 5:18–19; 1 John 3:1). [Ed. That is the great distinction between the divine and the human word.  The divine word creates reality in being spoken.] Being united to Christ in justification, as a branch to a vine, we bear good fruit—that is, good works that are pleasing to God (John 15:1–6; 1 John 3:7)—because it is God Who produces these good works that are pleasing to Him (1 Cor. 15:10; Eph. 3:8–10; Phil. 2:12–13).
Luther considers justification, as the nominalists do, as completely external to us: God declares us righteous even though we remain unrighteous in ourselves. Unlike Ockham, however, Luther asserts that man is incapable of doing any truly good work, since Adam's sin utterly corrupted our nature.
By reducing justification to faith alone, we—as soul-body composites—are treated in a dichotomous way. Fidelity to God is split into two opposing camps: faith alone (i.e., trust in God's promises) is what pleases God and justifies us, as opposed to anything we do. God accepts the soul's assent of faith. As for our bodily acts of obedience, God either ignores them or takes offense at them.
Luther's Contrary Truths
Since justification is an external decree of God, Luther describes those justified as being simultaneously "just and sinner" (simul justus et peccator). As Luther writes in his Lectures on Galatians (1535):
"Thus a Christian man is righteous and a sinner at the same time, holy and profane, an enemy of God and a child of God. None of the sophists will admit this paradox, because they do not understand the true meaning of justification."
In this view of justification, God is said to treat us as if we were righteous and worthy of salvation even though in reality, we are unchanged (profane, sinful, damnable). The Church teaches something very different: a real transformation occurs in justification, where the sinner ceases to be a profane enemy of God and, being grafted to the New Adam (Jesus), becomes holy and righteous.
Luther's view vaguely parallels the dualism we saw earlier with the Gnostics, whose salvation consisted of the soul discarding the materiality of the body by obtaining secret knowledge.
Free Will
Where Ockham believed that man had a bestowed freedom, Luther denies free will outright, famously likening it to a beast of burden:
"If God rides it, it goes where God wills. . . . If Satan rides it, it wills and goes where Satan wills; nor can it choose to run to either of the two riders or to seek him out, but the riders themselves contend for the possession and control of it."
We saw a similar error with the Islamic irrational party, who claimed that everything except God acts under compulsion."
-from Michuta, Gary. Revolt Against Reality: Fighting the Foes of Sanity and Truth- from the Serpent to the State (p. 77-79, 81, 83-84, 104, 108-111, 113, 118-122). Catholic Answers Press. Kindle Edition.
Love & truth,
Matthew