-wall mosaic of entombment of Jesus, Church of Holy Sepulchre, Jerusalem, Israel. Please click on the image for greater detail.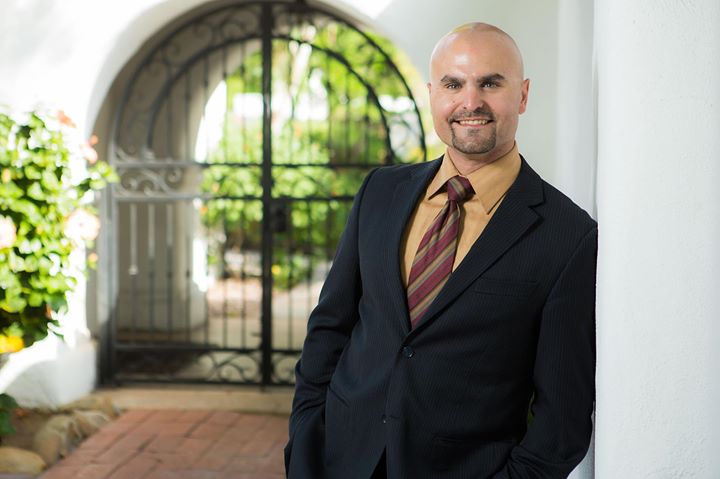 -by Karlo Broussard
"I argued that John's phrase "the day of preparation of Passover" (John 18:28) doesn't refer to the day on which Jews prepare for Passover, but the Friday of Passover week. This resolves what some have said is a contradiction between John and the Synoptics concerning whether Jesus died before the Passover meal or after.
But some argue against this solution. Let's consider some of their counters.
One is that Jews would not have held an execution on such an important Jewish feast day as Passover. However, it was not Jews who performed the execution, but Romans. The Jewish authorities had not been able to arrest Jesus until after the Passover meal, and then they brought him to Pilate, who determined when the Crucifixion took place.
He could have kept Jesus in prison awaiting execution, as he was doing with the rebel Barabbas. However, it was expedient for Pilate to conduct public crucifixions in conjunction with Passover, when a large number of Jewish pilgrims would be in Jerusalem and thus able to witness what happened to those who defied the Roman state. Thus, he was likely holding Barabbas for execution at Passover, as well as the two criminals crucified alongside Jesus. He then substituted Jesus for Barabbas at the demand of the Jewish leaders and the crowd.
The Tosefta, a second-century collection of Jewish legal traditions, records that, when they had control of their land, Jewish leaders also practiced executions in conjunction with major feasts:
A rebellious and incorrigible son, a defiant elder, one who leads people astray to worship idols, one who leads a town to apostasy, a false prophet, and perjured witnesses—they do not kill them immediately. But they bring them up to the court in Jerusalem and keep them until the festival, and then they put them to death on the festival, as it is said, 'And all the people shall hear and fear, and no more do presumptuously (Deut. 17:13),' (Sanhedrin 11:7 cf. m. Sanh. 11:4-5; b. Sanh. 89a; Sifre on Deut. 17:3 [105a]).
The "festival" refers to any of the three Jewish pilgrimage feasts, when adult males were required to go to Jerusalem. These were Passover, Pentecost, and Tabernacles.
The above Tosefta passage also provides a possible answer to the objection that the Jews wouldn't have held a trial on the Passover feast. If the Jews would have executed Jesus on the Passover had the Romans not had control over their land, then surely they would not have seen a problem with holding a trial for him, which is something they could do even under Roman rule.
Similar to the above counter, some have argued that Friday can't be the Passover because Mark says Joseph of Arimathea "bought a linen shroud" on that day (Mark 15:46) and Luke tells us the women "prepared spices and ointments" (Luke 23:56), activities both of which would have be forbidden by the Law's requirements to do no work on the first day of the Passover festival (Exod. 12:16). There are a few things we can say in response.
First, the verb for "bought" is an aorist participle, and so it does not definitely indicate when the shroud was bought. The phrase can also be translated "having bought fine linen . . . [Joseph] wrapped him in the linen" (Young's Literal Translation). It is possible that Mark does not intend for us to understand that Joseph bought the linen that day. It may have been fine linen that he had bought previously, perhaps for a different purpose.
And even if we suppose Joseph bought the linen that day, the Mishnah indicates that there were provisions for "buying" needed things on the Sabbath (e.g., jugs of wine, oil, and loaves of bread), whereby one left a cloak in trust and then paid for them later (Shabbat 23:1). If such provisions were made for those who required things on the Sabbath, then similar provisions could be made for buying things on Jewish feast days.
Second, when referring to the rest that must be observed on the first day of the seven-day Passover festival, Leviticus specifies that everyone must refrain from "laborious work" (Lev. 23:7). This is different from the prohibition of work on the Sabbath: "on the seventh day is a sabbath of solemn rest, a holy convocation; you shall do no work" (Lev. 23:3; emphasis added).
The meaning of "laborious work" is debated, but many scholars have suggested that it is meant to allow certain types of work to be done on the first day of Passover—work that was not allowed on the Sabbath, when all work was prohibited.
As Bible scholar Brant Pitre argues in his book Jesus and the Last Supper, this distinction between "laborious work" and "no work" provides a plausible explanation as to why Joseph of Arimathea and the women viewed their activities as permissible on the Friday of Passover but not on the Sabbath.
Luke specifically tells us that the women prepared spices and ointments late Friday afternoon because "the Sabbath was beginning" and they didn't want to violate the Sabbath rest (Luke 23:54, cf. 55-56).
Third, even if someone doesn't accept the above distinction between "laborious work" and "no work," the Law of Moses required Jesus' immediate burial:
[I]f a man has committed a crime punishable by death and he is put to death, and you hang him on a tree, his body shall not remain all night upon the tree, but you shall bury him the same day, for a hanged man is accursed by God; you shall not defile your land which the LORD your God gives you for an inheritance (Deuteronomy 21:22-23).
The Torah expressly forbade leaving a body hanging overnight, so if the Romans crucified Jesus on Passover, he had to be taken down and hurriedly buried before night.
Furthermore, even though this passage speaks only of a condemned person, the rabbinical interpretation derives from it that "no corpse is to remain unburied overnight" (Sanh. 6.4, 46a, b; Maimonides, "Abel," 4.8; emphasis added). According to the Tosefta, "To keep the dead overnight was not permitted in the city of Jerusalem" (Tosef., Neg. 6.2).
This is consistent with what Josephus reports concerning Jewish burial: "[T]he Jews used to take so much care of the burial of men, that they took down those that were condemned and crucified, and buried them before the going down of the sun" (The Jewish War 4.317).
Given this Jewish sense of urgency for burial, both in the first century and in later rabbinical tradition, Joseph of Arimathea and the women would have interpreted the circumstances of Jesus' death as overriding the general rules governing work on the first day of Passover, that is if they were forbidden from all work.
Since we have plausible explanations as how to reconcile the view that Good Friday is Passover and the activities involving Jesus' execution and burial, these counters don't succeed in undermining the view that John and the Synoptics are working with the same chronology of Jesus' passion.