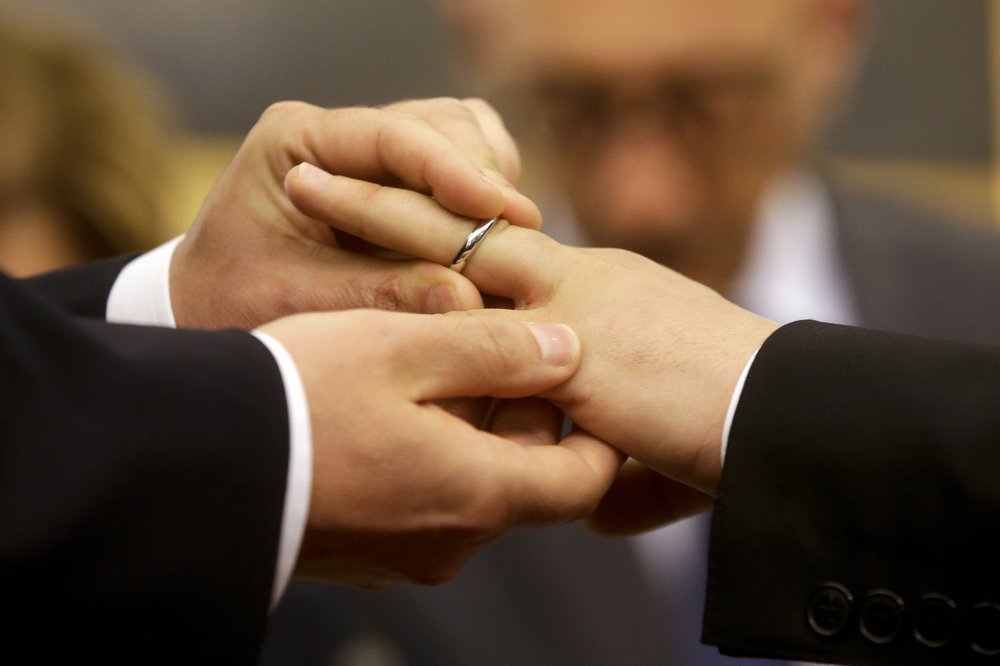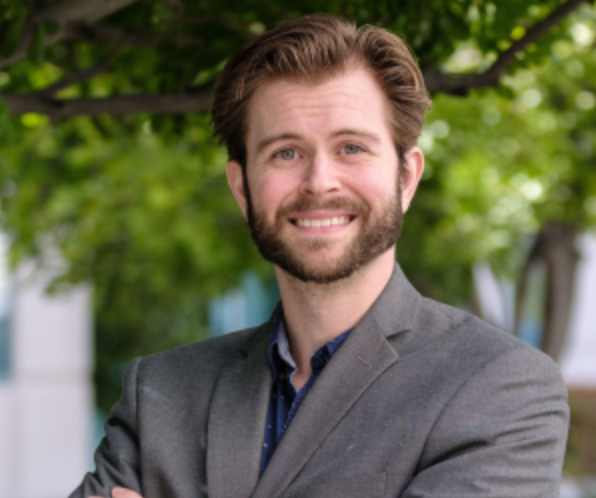 -by Drew Belsky
"On Tuesday, the Vatican's press office included in its daily bulletin a notice that the Congregation for the Doctrine of the Faith (CDF) had ruled a hard "negative" on the prospect of the Church giving "blessings [to] unions of persons of the same sex." The Associated Press, covering the story, built its headline from a phrase in the second-to-last paragraph of the two-page document: "Vatican bars gay union blessing, says God 'can't bless sin.'"
God "does not and cannot bless sin." This is strong language from the Holy See and from Pope Francis, who explicitly authorized it. It flies in the face of the efforts of some prominent churchmen to mainstream Catholic tolerance of same-sex relationships, including the German bishops' conference; the Austrian Priests' Initiative; and, most famously in the USA, Fr. James Martin.
In comparison with the secular media and some Catholic observers, Fr. Martin's reaction to the CDF's response was subdued. It was certainly less strident than past criticism of what he sees as Catholic discrimination against persons with same-sex attractions.
For example: "In the U.S.," Fr. Martin said in a 2020 video message, "the Church must stop firing married LGBT people from their positions in Catholic institutions—because if you're going to fire people for not following Church teaching, that would include a lot more than just married LGBT people. Otherwise, it's not just enforcing Church teaching; it's engaging in discrimination."
And he wrote in America, the Jesuits' flagship U.S. publication, in 2018:
Do you hold the LGBT community to the same standards as the straight community? . . . With LGBT people we tend to focus on whether they are fully conforming to the church's teachings on sexual morality. So are you doing the same with straight parishioners—with those who are living together before being married or practicing birth control? Be consistent about whose lives get scrutinized.
"Even though Jesus condemns divorce outright," Fr. Martin continued, "most parishes welcome divorced people. Do we treat LGBT people with the same understanding?"
Fr. Martin is right to call out hypocrisy when Catholics rail against some sins and not others—although he's off base if he thinks parishes "welcoming" divorced people into their doors means giving unrepentant adulterers Communion. Singling out people who publicly persist in only one particular sin is bad pastoral practice. In fact, God "does not and cannot bless" any sin. Neither should the Church. Neither should we.
So let's keep going with Fr. Martin's excellent logic—for instance, by applying it to "those who are living together before being married."
Many dioceses provide literature on how cohabitation ruins a marriage. Yet when a cohabiting couple approach a priest for marriage prep, too often he will allow them to cohabit up to the wedding day. (In my own experience in Pre-Cana, the otherwise upbeat priest-speaker, acknowledging the many cohabiting couples among us, apologized in a mournful tone for having to relay the Church's teaching on living together before getting married.) A 2005 guidance for priests from the U.S. bishops pointedly reminds that "the couple may not be refused marriage solely on the basis of cohabitation," and Pope Francis even spoke favorably about certain long-term cohabiting arrangements he'd seen in Buenos Aires, saying "they have the grace of a real marriage."
Can you see a disconnect here? The loving course is to insist that couples live separately and faithfully entrust the consequences to God, Who will not abandon them. It's not loving to send them into marriage with the albatross of cohabitation around their necks. You could even say tolerating cohabitation "does and can bless sin."
It doesn't stop at marriage prep. When Catholic schools hire teachers who live in a state of public and unrepentant fornication or adultery (or, yes, a same-sex "marriage"), it's not loving to scandalize all the kids who will see a destructive lifestyle and a grave offense to God boosted. And don't forget the teachers themselves, now instantly made into hypocrites, expected to model fidelity to Catholic teaching but rejecting it in their personal lives. It's not loving to set them up that way.
When priests and bishops are confronted with a public figure who broadcasts his support for sins that cry out to heaven for vengeance, it's not loving to give that public figure the Eucharist. St. Paul is uncompromising about this: receiving Christ unworthily is a ticket to hell—and not only that, but everyone who watches that sinner consume our Lord can't help but wonder if the sins he's promoting really are so bad after all. This is why, as Pope Benedict XVI told ex-cardinal Theodore McCarrick, pastors should deny Communion to anyone whose formal cooperation with sins like abortion and euthanasia "becomes manifest." So you could say giving the Eucharist to a public, grave, unrepentant sinner "does and can bless sin."
Those are three examples; there are many more. Whether it's divorce or adultery or contraception or sodomy or whatever else, we don't love our brethren in Christ by blessing their sin—expressly, or tacitly, or through omission—and thus making it easier for them to continue in that sin. The call to repentance may need to be gradual and gentle, as prudence dictates, and always done with charity at heart. But there is no charity in enabling grave sin in our fellow Christians. That can only be a form of hatred. It is the starkest possible way to say, "To hell with you."
When Fr. Martin says we should treat "LGBT" sins the same as all the others, he's right. So let's do it—in Catholic hiring policies, in marriage prep, and beyond. Where these sins are private, pastors are wise to treat them privately. Where they are public, indeed even flaunted, the CDF leads the way: "the Church does not have, and cannot have, the power to bless" these things, because God "does not and cannot bless sin."
"If you talk about chastity with LGBT people," Fr. Martin admonishes in his 2018 America article, "do it as much with straight people." That is a great idea. It's a spiritual work of mercy. So, to love and save our neighbors, let's fight sin—"LGBT" sins, yes, and all the others, too."
Love,
Matthew