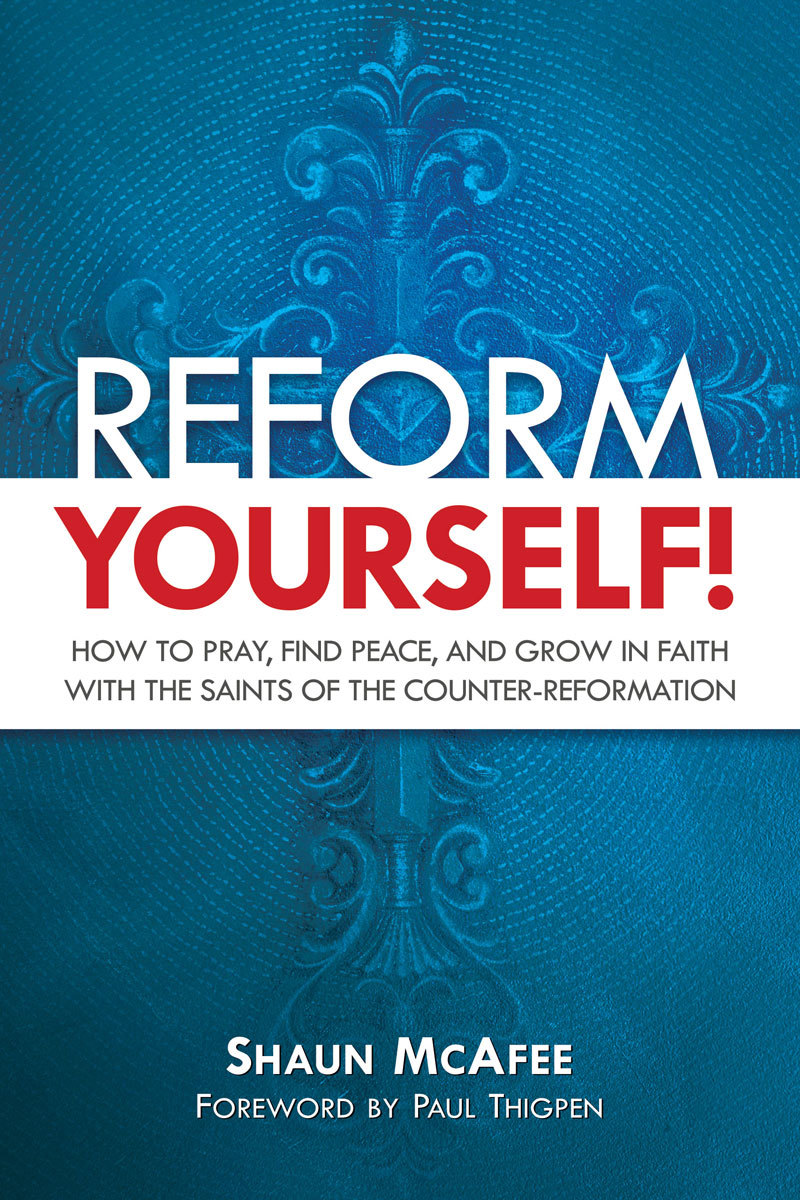 The sixteenth-century Church endured an outbreak of new ideas and teachings contrary to the one true Faith. The Protestant Reformation had a slow start, but decades after Martin Luther's first discourses against the Church, more ideas of reform and biblical interpretation began to arise. Soon, these ideas became infestations, and the mass spread of this fever became an ideological and spiritual plague.
In addition, many actual plagues were popping up in corners of Europe. Crops were decimated, food supplies spoiled, and water was poisoned. In the 1570s, the metropolitan city of Milan in northern Italy suffered a plague that drove out the wealthy, the influential, and the learned, leaving it nearly barren for leadership. It was left to one person to take charge and drive out the pestilence.
As if Charles Borromeo was not busy enough being archbishop of the city, he was also a highly influential cardinal tasked with executing the decrees and reforms resulting from the recently concluded Council of Trent. Finding the time to drive out a plague from one of the busiest and politically layered cities in the world would have seemed unthinkable. But nothing ever stopped Borromeo from accomplishing something when he put his mind to it. Through his managerial savvy he was able to influence the mayor to cordon here, prevent entry there, and direct traffic elsewhere, choking off the transport and transmission of the plague within the city walls.
Borromeo was not only a gifted administrator; he had a heart for the pastoring of souls. His applied his desire for personal holiness and reform to the lives of all his flock. During the plague and immediately afterward he applied one kind of pastoral care that may seem a little antiquated in our time: public demonstration of our faith through relics.
What is a relic? The word comes from the Latin term relinquo, meaning to leave behind, and fittingly, in their highest classification relics are the physical remains of saints or venerated persons. These remains consist of everything from hair to muscle tissue to vials of blood, with the most common being pieces of bones. These are known as first-class relics and they are usually kept in cathedral crypts, reliquaries in certain locations, and in altar stones in parishes (or in the floor immediately under where an altar would go).
Second-class relics are items that were used or owned by the saint, such as the cassock St. Charles was wearing when he was shot in an assassination attempt. (The blood on the cassock is first class.) Third-class relics are items that have been touched to a first-class relic. So, crucifixes, medals, and rosaries often become third-class relics.
Relics have an important place in the Church for several reasons. First, because the body is sacred, a temple of the Holy Spirit (1 Cor. 3:16-17).These temples belong to God, and we are to honor God with them (1 Cor. 6:19). It follows that the bodies of the saints, who in their lives honored God to an extraordinary degree, are worthy of our special respect. We can also note how the bodies of numerous saints have remained uncorrupted even centuries after death, a miracle that compels us to marvel at the power of this temple in which the Holy Spirit dwelt.
Furthermore, there relics and their veneration can be instruments of God's power. We see this in Scripture. The Israelites took the bones of Joseph when they departed Egypt (Ex. 13:19). Elisha's bones came in contact with a dead person who then was resurrected to life (2 Kings 13:21). Elisha also took the mantle of Elijah and fashioned a miracle with it (2 Kings 2:13). The Christians of Ephesus, by using handkerchiefs and cloths touched to St. Pauls skin, effected the healing of the sick (Acts 19:12). And Christian history is chock-full of occasions of miracles involving contact with and veneration of relics.
In Borromeo's time many Catholics were succumbing to the ideas of Calvin, whose stronghold in Geneva was just 200 miles away. Protestants were destroying relics and even some incorruptible bodies. St. Charles understood this challenge and, in an effort to rekindle hope and faith the hearts and minds of the people of Milan, decided to do something about it: show the people these relics, first-hand, and preach about their power. Most famously, he led a Lenten procession of one of the holy nails from the Crucifixion, displayed in a crystal enclosure. Thousands of people took part in the forty-hour veneration, each receiving a replica of the nail as a solemn remembrance of the Passion.
Even when a sizable portion of his city had doubts about their power, Borromeo marched these relics straight down the busiest boulevards for all to witness. Imagine that happening today. Imagine if at the March for Life, or on All Saints Day, or on Good Friday, our bishops and pastors marched the relics of our martyrs and saints right down Park Avenue in New York City, Lakeview Drive in Chicago, the National Mall in Washington D.C., or the main thoroughfare in your city, right to the cathedral for a solemn Mass. Imagine taking our faith to the streets during the next crisis, the next natural disaster, the next holy day. Imagine the faith that can still be stirred up by this act of Christian piety and tradition.
It worked so well for Borromeo during the plague that when the pestilence was driven out and the Lombardi and Piedmont regions were clear of signs of disease, his pastoral use of relics did not end—it only increased. When he was confident of the end of the epidemic, he wrote the dukes of Savoy in Chambéry, France to inform them of his intention to make a pilgrimage of thanks over the Alps to venerate the sacred burial cloth that covered Christ in his tomb.
In their excitement to meet the famous cardinal, they met him halfway: in the city of Turin, where the Shroud and other relics were displayed for three days of city-wide spiritual exercises and devotions. Before his departure, Borromeo met privately with the duke and his sons. We don't know exactly what they discussed, but we do know that the Shroud never went back to Chambéry. It remained in Turin, and that city has been part of its name ever since.
Five hundred years after the Reformation's beginnings, we still have the trustworthy and wise voice of the Council of Trent that responded to the Reformers' claim that veneration of the saints and their relics is contrary to Scripture. As the council taught, "The holy bodies of the holy martyrs and of the others who dwell with Christ . . . are to be honored by the faithful." Let us follow that exhortation—and St. Charles Borromeo's example—in the Church today."
Love,
Matthew