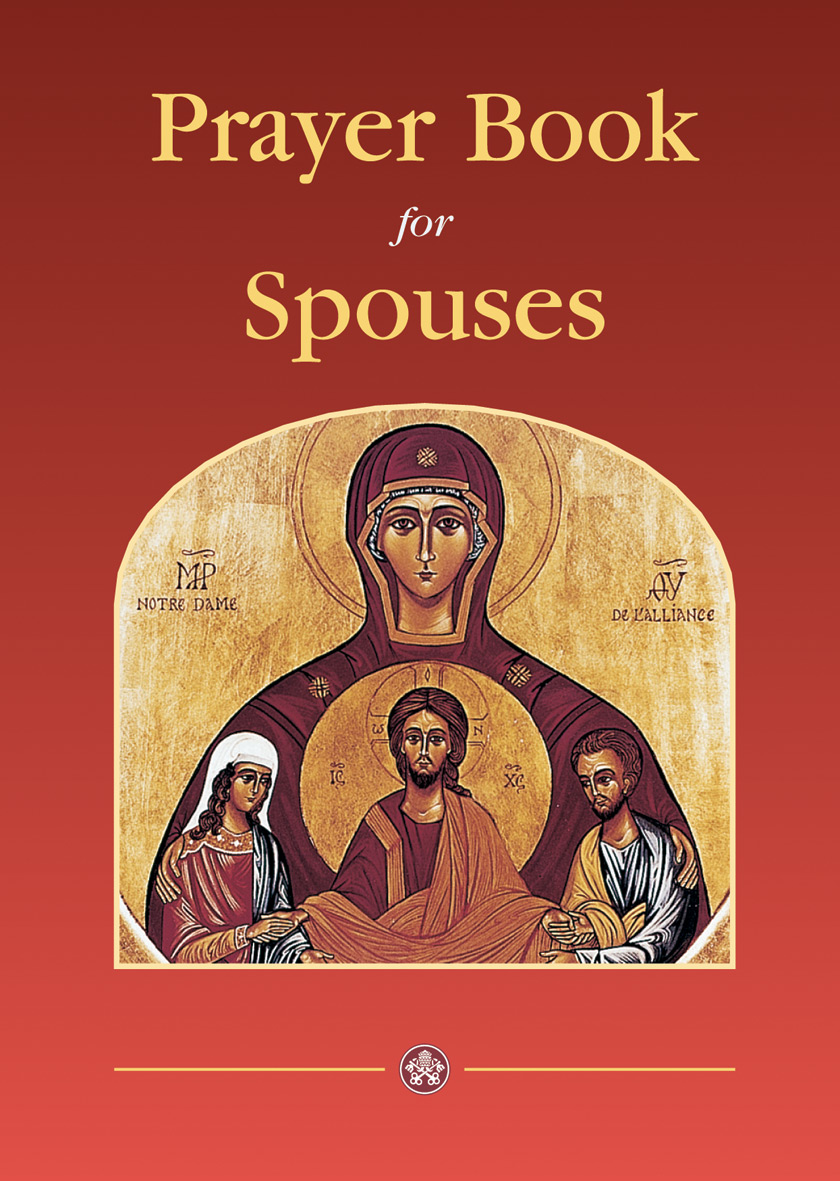 For Catholics, marriage is not merely a legal contract regulating property between spouses nor is it only geared towards the responsibilities of raising children, although both of these practical realities are present in Catholic marriage. Rather, marriage, for Catholics, is a sacrament; one of the seven; a visible means of GRACE.
Catholic spouses find in each other not merely lover, co-parent, companion, but are TRULY the means of salvation for and through each other, in and through which the sacrament and the living it out throughout our earthly lives here below, occurs.
The Holy Father has been offered a dubia, or "fillial corrections", by specious persons in ridiculous standing and profoundly questionable faithfulness with the Church. These silly documents have NO binding value or impetus on the Holy Father AT ALL or his teaching Amoris Laetitia, "The Joy of Love"; which is why, in Christian charity, he quietly ignores and prays for, blesses, I am sure, his enemies, ordained or otherwise. These Pharisees, yet perpetually, "strain the gnat, and swallow the camel", -cf Mt 23:24. BLIND GUIDES!!!! WOE TO YOU, YOU HYPOCRITES!!!! HOW WILL YOU ESCAPE THE COMING JUDGMENT???? -cf Mt 23:25-33. "You will not enter Heaven, nor do you allow others to!!!"-cf Mt 23:13.
"HUSBANDS!!!!, LOVE YOUR WIVES!!!!, JUST AS CHRIST LOVED THE CHURCH AND GAVE HIMSELF UP FOR HER, TO MAKE HER HOLY, cleansing her by the washing with water through the word, and to present her to Himself as a radiant church, without stain or wrinkle or any other blemish, but holy and blameless. In this same way, husbands ought to love their wives as their own bodies. He who loves his wife loves himself." -Eph 5:25-28
CHRISTIAN HUSBANDS & WIVES, IF YOU FIND YOURSELF WILLINGLY SUFFERING IN YOUR LOVING EACH OTHER, YOU MIGHT BE DOING SOMETHING RIGHT!!!!! SURRENDER YOURSELVES TO CHRIST AND EACH OTHER, AS YOU PROMISED BEFORE GOD AND HIS CHURCH AND THE WORLD!!!!
Love is measured by how much you are willing to give!!!!! Lord, & Kelly, help make me HOLY!!!!
"We are READY!!!, FREELY, and without reservation
to give ourselves to each other
We are READY!!! to love and honor each other,
as man & wife for the REST OF OUR LIVES!!!!
We are READY!!! to accept children lovingly from God
and to bring them up according to the law of Christ & His Church!!!!
WE ARE READY!!!!!!
Love,
Matthew
Why Doesn't the Pope Answer his critics?
What do you call a Catholic Against the Pope?
Part I of a response to the correctors