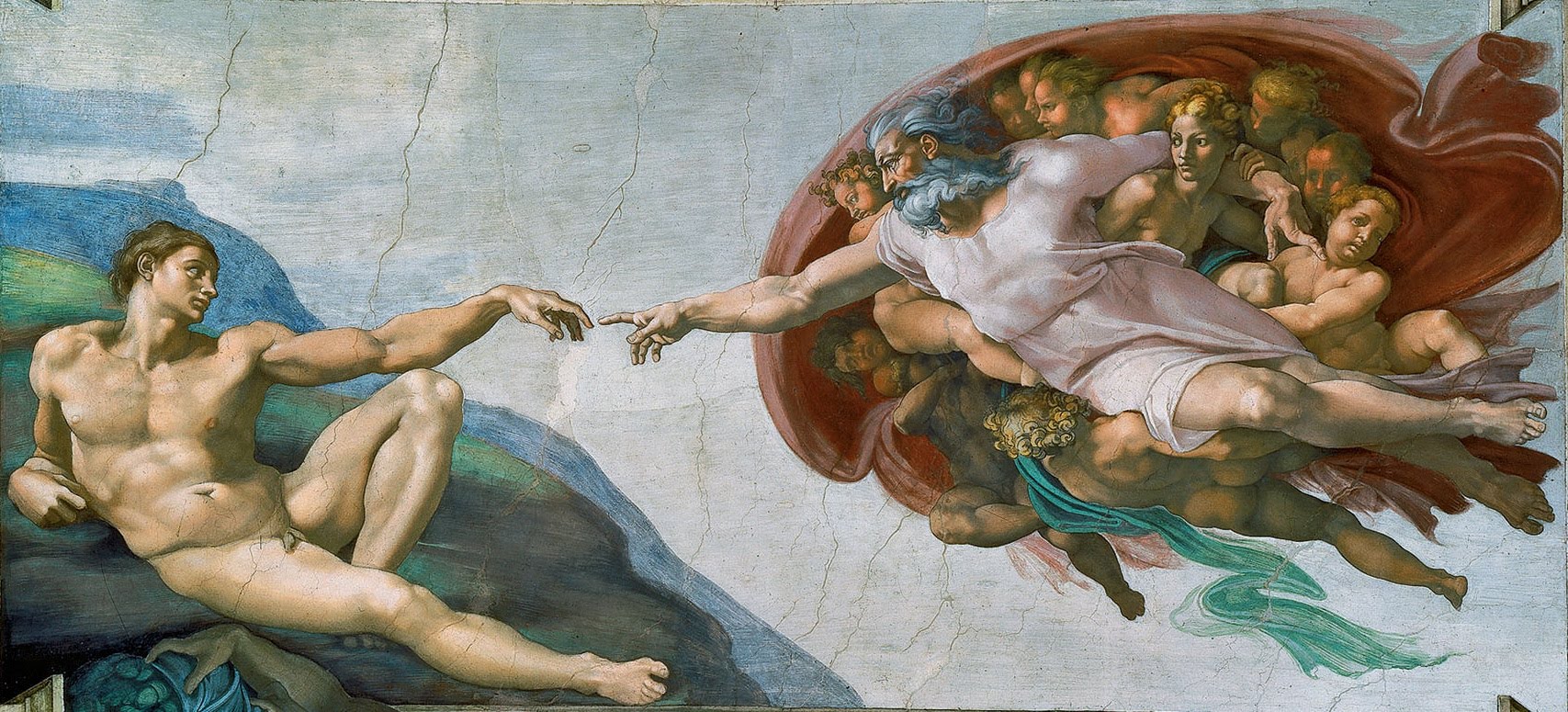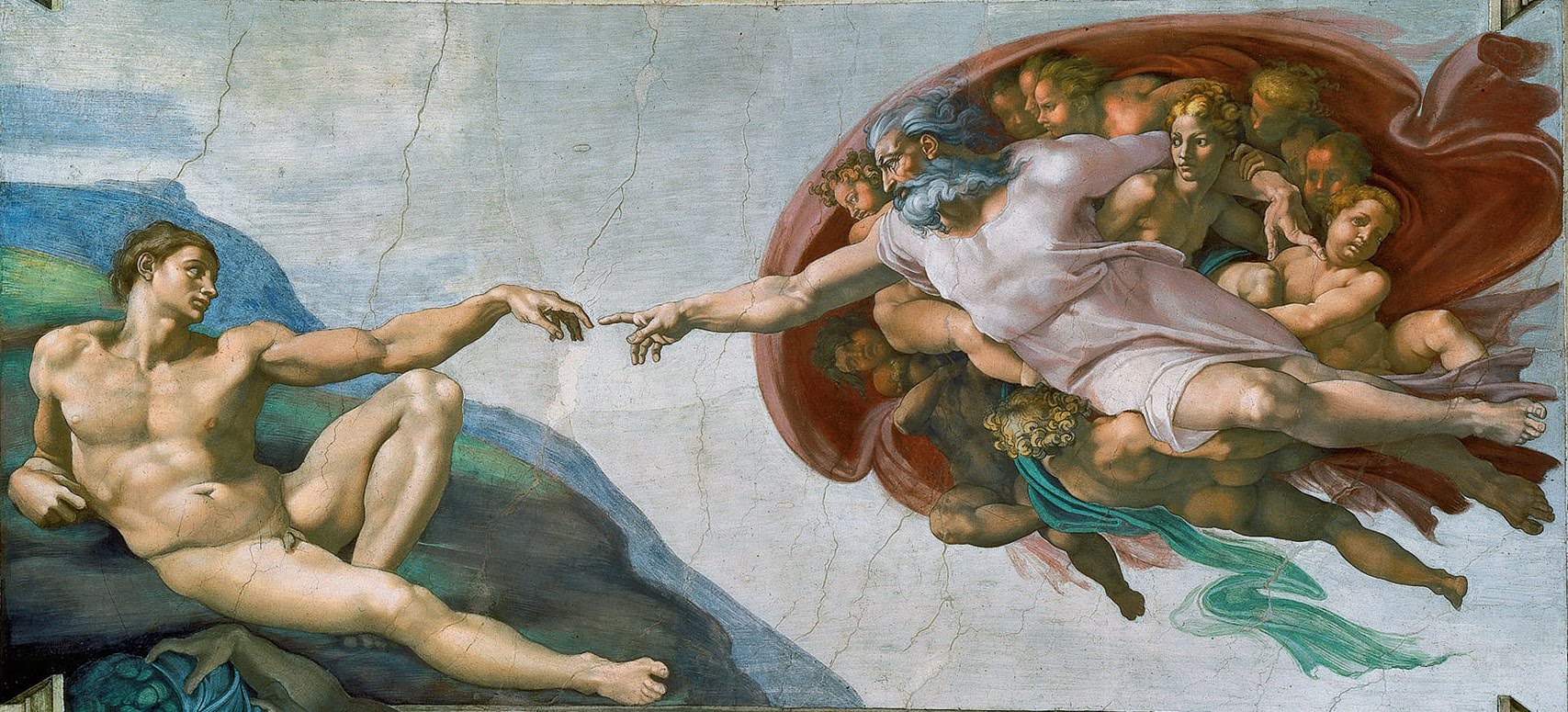 -"The Creation of Adam – Creazione di Adamo", Michelangelo, ceiling of Sistine Chapel, Vatican, Rome, c. 1512, Fresco, 280 cm × 570 cm (9 ft 2 in × 18 ft 8 in). Please click on the image for greater detail.
"Every person has an inherent dignity because he or she is created in God's image. A deep respect for the total person leads the Church to hold and teach that sexuality is a gift from God. Being created a male or female person is an essential part of the divine plan, for it is their sexuality—a mysterious blend of spirit and body—that allows human beings to share in God's own creative love and life…
…Respect for the God-given dignity of all persons means the recognition of human rights and responsibilities. The teachings of the Church make it clear that the fundamental human rights of homosexual persons must be defended and that all of us must strive to eliminate any forms of injustice, oppression, or violence against them (cf. The Pastoral Care of Homosexual Persons, 1986, no. 10).
It is not sufficient only to avoid unjust discrimination. Homosexual persons "must be accepted with respect, compassion and sensitivity" (Catechism of the Catholic Church, no. 2358). They, as is true of every human being, need to be nourished at many different levels simultaneously. This includes friendship, which is a way of loving and is essential to healthy human development. It is one of the richest possible human experiences…
The Christian community should offer its homosexual sisters and brothers understanding and pastoral care. More than twenty years ago we bishops stated that "Homosexuals . . . should have an active role in the Christian community" (National Conference of Catholic Bishops, To Live in Christ Jesus: A Pastoral Reflection on the Moral Life, 1976, p. 19). What does this mean in practice? It means that all homosexual persons have a right to be welcomed into the community, to hear the word of God, and to receive pastoral care. Homosexual persons living chaste lives should have opportunities to lead and serve the community. However, the Church has the right to deny public roles of service and leadership to persons, whether homosexual or heterosexual, whose public behavior openly violates its teachings…
…Nothing in the Bible or in Catholic teaching can be used to justify prejudicial or discriminatory attitudes and behaviors.2 We reiterate here what we said in an earlier statement:
We call on all Christians and citizens of good will to confront their own fears about homosexuality and to curb the humor and discrimination that offend homosexual persons. We understand that having a homosexual orientation brings with it enough anxiety, pain and issues related to self-acceptance without society bringing additional prejudicial treatment. (Human Sexuality: A Catholic Perspective for Education and Lifelong Learning, 1991, p. 55)…"
http://www.usccb.org/issues-and-action/human-life-and-dignity/homosexuality/always-our-children.cfm
http://highline.huffingtonpost.com/articles/en/gay-loneliness/
http://www.cnsnews.com/commentary/john-stonestreet/unspoken-epidemic-silent-suffering-gay-men
https://illinoisfamily.org/homosexuality/national-affirmation-cannot-change-natures-renunciation/
Love,
Matthew