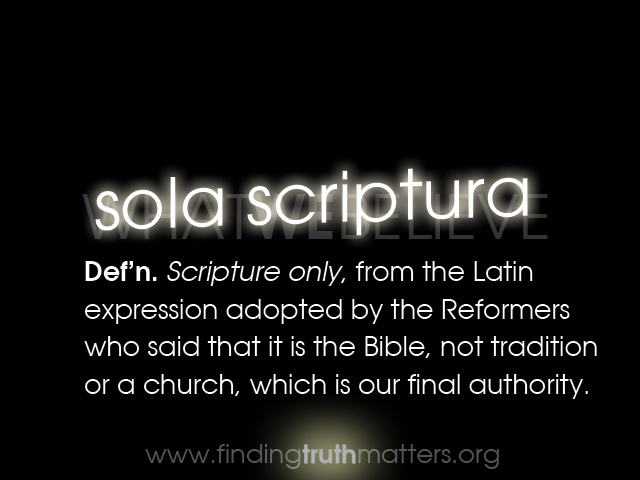 Editor: it is also helpful to recall, I believe, that while notions of general illiteracy until recently are being contested, at best, ancient and medieval literacy rates are understood currently to never have risen above 30%-40%, at their peak.
Also, ancient Judaism held an oral Tradition in addition to Hebrew Scriptures, a continuity into orthodox Christianity. It was not until the Reformation this twinning had ever been challenged. Sola Scriptura is novel and unique.
https://en.m.wikipedia.org/wiki/Oral_Torah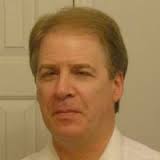 -by Joel Peters
"St. Paul both commends and commands the keeping of oral tradition. In 1 Corinthians 11:2, for instance, we read, "Now I praise you, brethren, that in all things you are mindful of me: and keep my ordinances as I have delivered them to you." (4) St. Paul is obviously commending the keeping of oral tradition here, and it should be noted in particular that he extols the believers for having done so ("I praise you…."). Explicit in this passage is also the fact that the integrity of this Apostolic oral tradition has clearly been maintained, just as Our Lord promised it would be, through the safeguarding of the Holy Spirit (cf. John 16:3).
Perhaps the clearest Biblical support for oral tradition can be found in 2 Thessalonians 2:14(15), where Christians are actually commanded: "Therefore, brethren, stand fast; and hold the traditions which you have learned, whether by word, or by our epistle." This passage is significant in that a) it shows the existence of living traditions within the Apostolic teaching, b) it tells us unequivocally that believers are firmly grounded in the Faith by adhering to these traditions, and c) it clearly states that these traditions were both written and oral. Since the Bible distinctly states here that oral traditions – authentic and Apostolic in origin – are to be "held" as a valid component of the Deposit of Faith, by what reasoning or excuse do Protestants dismiss them? By what authority do they reject a clear-cut injunction of St. Paul?
Moreover, we must consider the text in this passage. The Greek word krateite, here translated "hold," means "to be strong, mighty, to prevail." (5) This language is rather emphatic, and it demonstrates the importance of maintaining these traditions. Of course one must differentiate between Tradition (upper-case "T") that is part of divine Revelation, on the one hand, and, on the other hand, Church traditions (lower-case "t") that, although good, have developed in the Church later and are not part of the Deposit of Faith.
An example of something that is part of Tradition would be infant Baptism; an example of a Church tradition would be the Church's calendar of feast days of Saints. Anything that is part of Tradition is of divine origin and hence unchangeable, while Church traditions are changeable by the Church. Sacred Tradition serves as a rule of faith by showing what the Church has believed consistently through the centuries and how it is always understood any given portion of the Bible. One of the main ways in which Tradition has been passed down to us is in the doctrine contained in the ancient texts of the liturgy, the Church's public worship.
It should be noted that Protestants accuse Catholics of promoting "unbiblical" or "novel" doctrines based on Tradition, asserting that such Tradition contains doctrines which are foreign to the Bible. However, this assertion is wholly untrue. The Catholic Church teaches that Sacred Tradition contains nothing whatsoever that is contrary to the Bible. Some Catholic thinkers would even say that there is nothing in Sacred Tradition which is not also found in Scripture, at least implicitly or in seminal form. Certainly the two are at least in perfect harmony and always support each other. For some doctrines, the Church draws more from Tradition than from Scripture for its understanding, but even those doctrines are often implied or hinted at in the Sacred Scripture. For example, the following are largely based on Sacred Tradition: infant Baptism, the canon of Scripture, the perpetual virginity of the Blessed Virgin Mary, Sunday (rather than Saturday) as the Lord's Day, and the Assumption of Our Lady.
Sacred Tradition complements our understanding of the Bible and is therefore not some extraneous source of Revelation which contains doctrines that are foreign to it. Quite the contrary: Sacred Tradition serves as the Church's living memory, reminding her of what the faithful have constantly and consistently believed and how to properly understand and interpret the meaning of Biblical passages. (6) In a certain way, it is Sacred Tradition which says to the reader of the Bible "You have been reading a very important book which contains God's revelation to man. Now let me explain to you how it has always been understood and practiced by believers from the very beginning.""
Love,
Matthew
(4) The word translated as "ordinances" is also translated "teachings" or "traditions"; for example, the New International Version gives "teachings," with a footnote: "Or traditions."
(5) W. E. Vine [Protestant Author], Vine's Expository Dictionary of New Testament Words (McLean, VA: MacDonald Publishing House, n.d.), p. 564., 1996, op. Cit.
(6) One example of this interpretive memory involves Revelation 12. The Early Church Fathers understood the "woman clothed with the sun" to be a reference to the Assumption of the Blessed Virgin Mary. For someone to assert that this doctrine did not exist until 1950 (the year Pope Pius XII formally defined the doctrine) represents ignorance of ecclesial history. Essentially, the belief was held from the beginning, but it was not formally defined until the 20th century. Bear in mind that the Church often did not have a need to define a doctrine formally until it was formally challenged by someone (usually a heretic). Such occasions gave rise to the need officially to define the "parameters" of the doctrine in question.