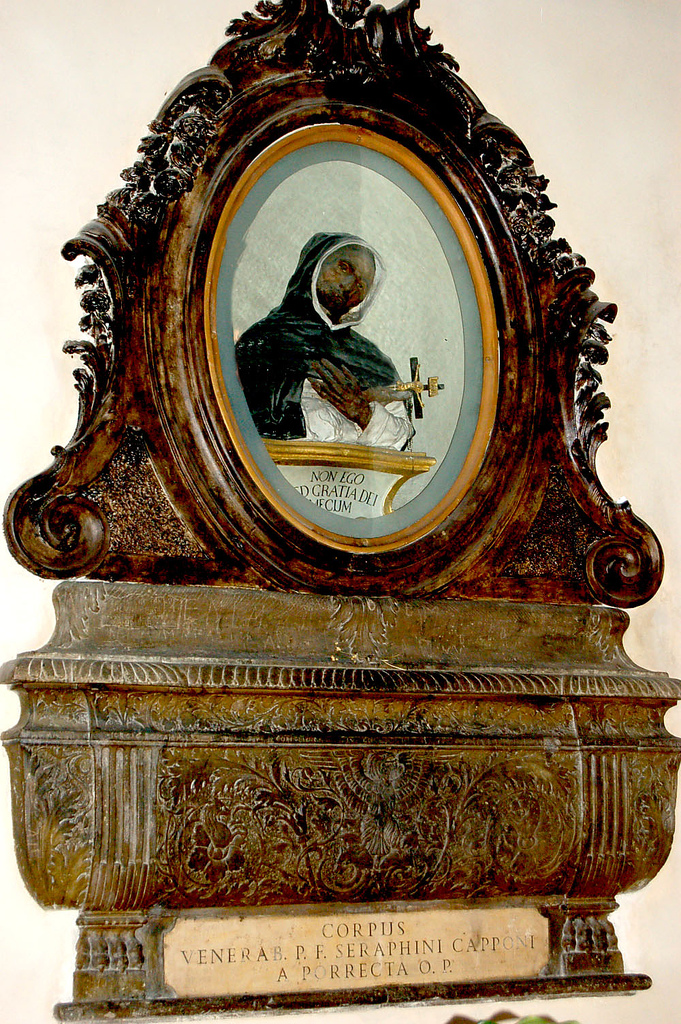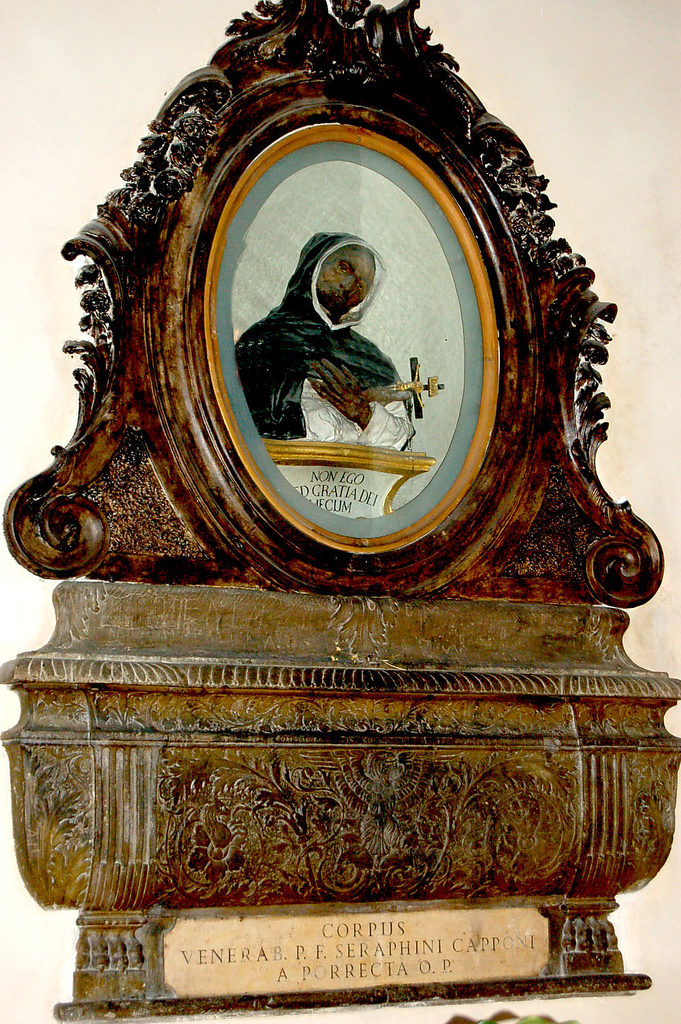 -paper mache' covering the remains of Bl James, Basilica of San Domenico, Bologna, Italy.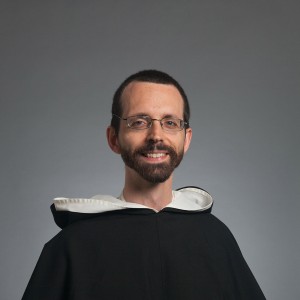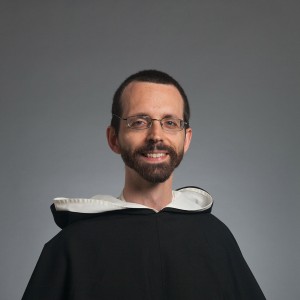 -by Br James Wallace, OP, born in New York, James became a Catholic after college, where he earned a degree in applied math.
"I will honor those who honor Me." – 1 Samuel 2:30
"What would you do? You've been working on a project for hours. The end is in sight, and you've done well. This might be some of your best work. All that's left to do is to watch carefully over the final process—a slight error in timing might ruin everything. Suddenly, someone enters the room and tells you that you're needed elsewhere immediately.
A thousand protests come to mind. Does it have to be right now? Is it really so urgent? Couldn't it wait for just an hour? Am I the only one who could do this? Who is it that needs me?
It was in a situation just like this that Blessed James of Ulm found himself one day. But he didn't make any of those protests. The order had come from his superior, and somehow James knew there was nothing to be done but to obey. He immediately left his stained glass window—a labor of love that he had spent days preparing—in the furnace to be ruined. And he went out to beg for his community, as his superior had ordered.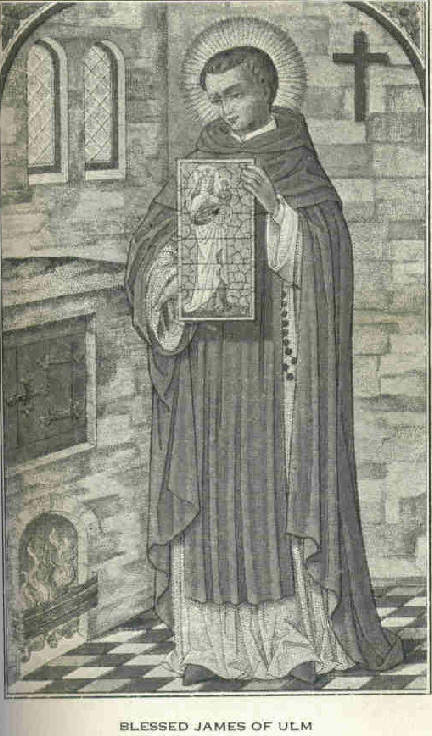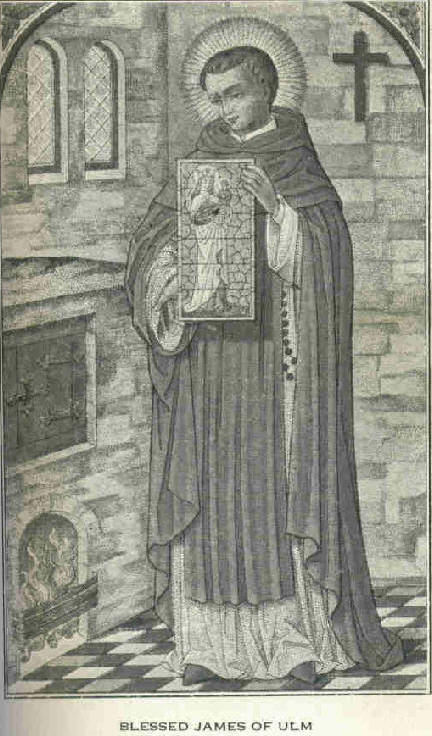 Someone once said that you can know the depth of a man's love by how much he is willing to suffer for the beloved. Blessed James' act of obedience wasn't a bitter and constrained act, but we can imagine how painful it was for him. This gives us some insight into the depth of his love for his brothers and for God. Today, people have mostly forgotten the windows which James made over 500 years ago, but they remember this story of his love and obedience.
James was used to following orders. He had served for years as a soldier, first under King Alfonso V of Aragon and later under one Captain Tartari. One day, when the army was stationed in Bologna, James, who had always been devout, decided to make a visit to one of the local churches – the one that happened to have the relics of St. Dominic. While praying before those relics, he was suddenly inspired to give up military life and consecrate himself to God as a cooperator brother in St. Dominic's Order.
Throughout history, Dominican cooperator brothers have been assigned a variety of offices: doorkeeper, housekeeper, infirmarian, cook, to name a few. In his youth, Blessed James' father had trained him in the craft of making stained glass windows, and to this craft James returned as a religious brother. He had been working at it for a number of years when the event described above took place.
There is actually more to that story. When James returned from his begging trip, he found to his astonishment that the window was intact and the colors were set perfectly—an impossible thing, as he knew from long experience. Sometimes God rewards obedience in remarkable ways even in this life.
James spent 50 years in religious life, beautifying various churches in Italy. After his death in 1491, so many attested to his sanctity and to miracles obtained through his intercession that he was eventually beatified and himself entombed in the church of San Domenico, where he had received the call of God. Blessed James had sought to honor God by religious art and religious life; now, in San Domenico, God has honored him."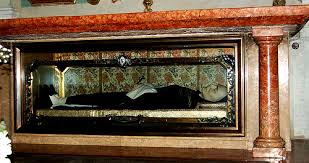 -reliquary altar of Bl James w/glass coffin & wax figure, Basilica of San Domenico, Rome.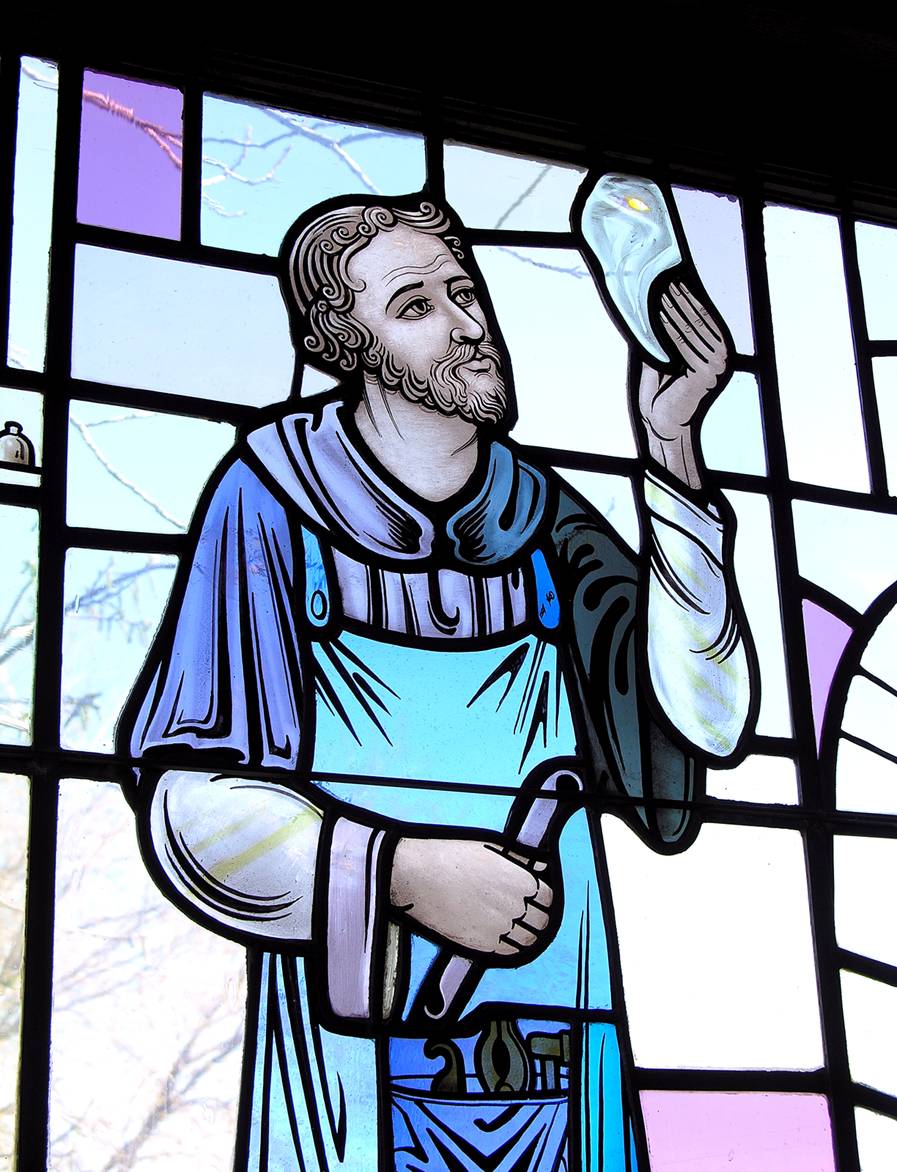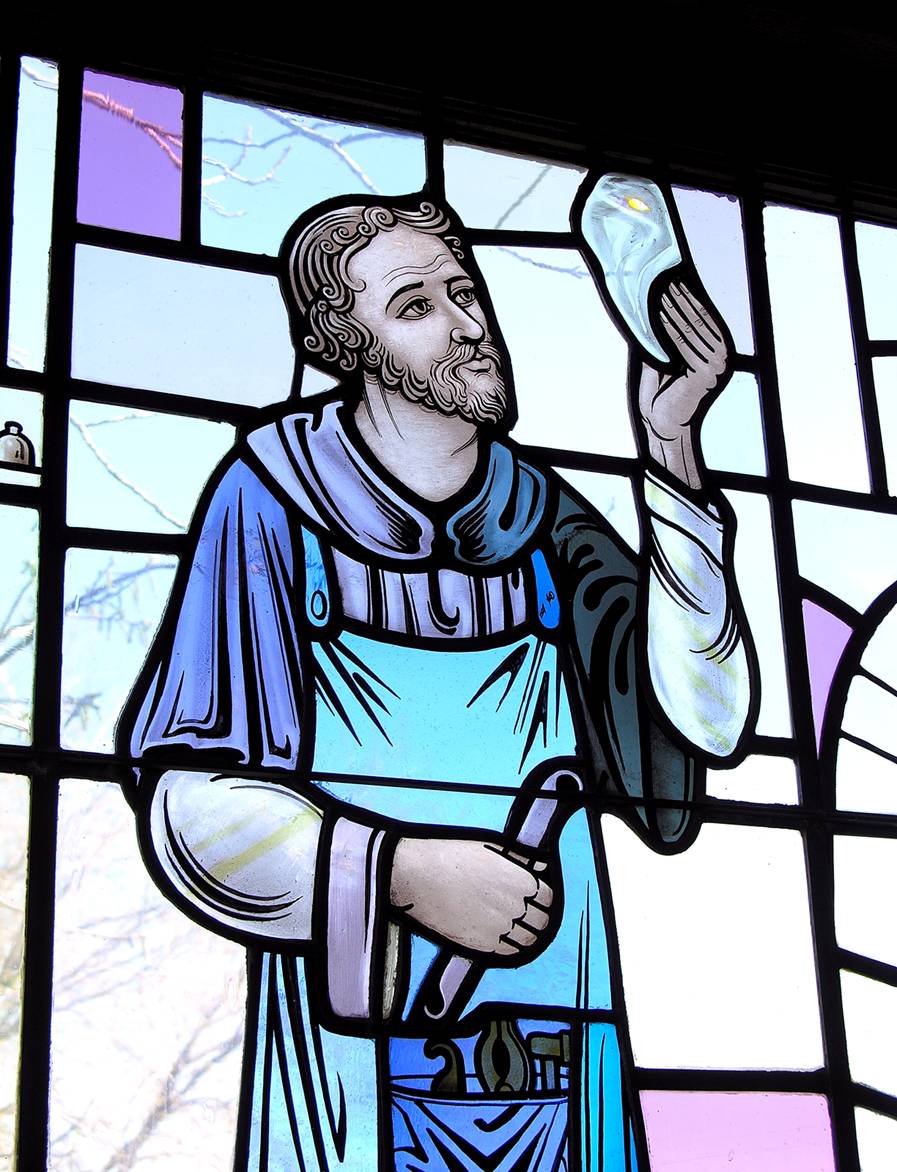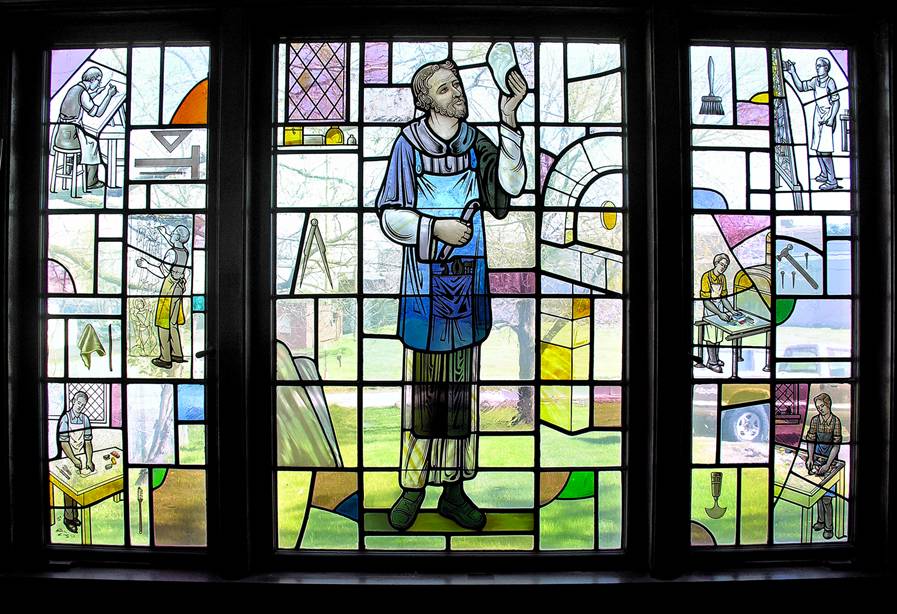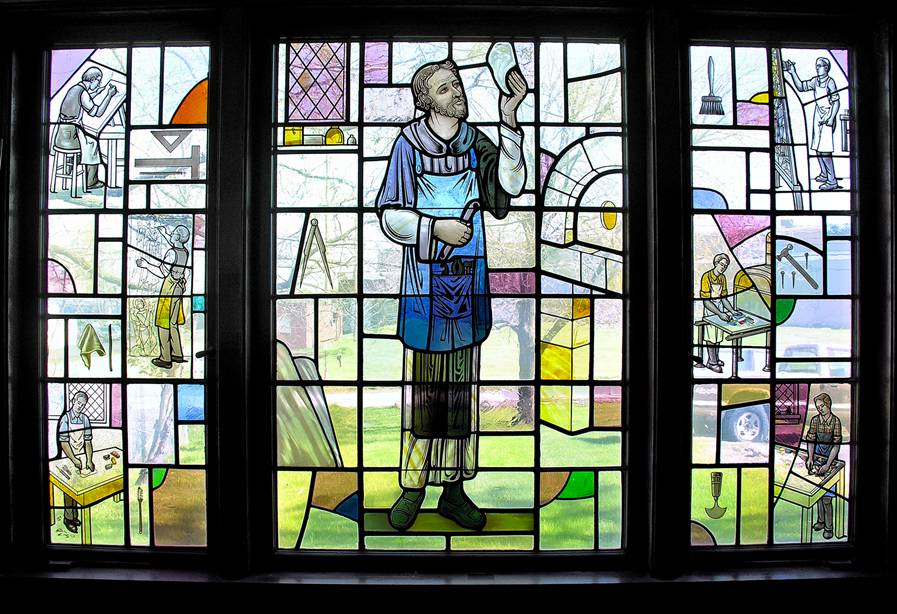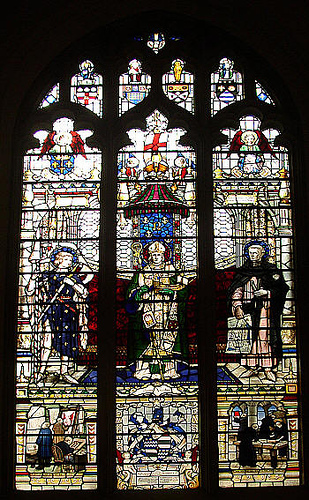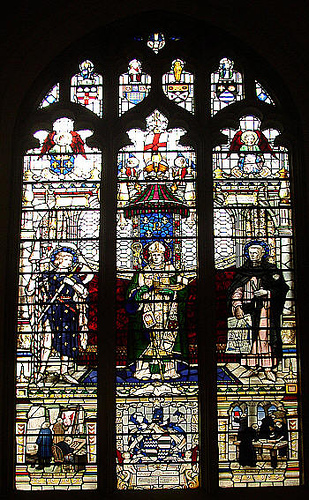 -St Nicolas & Blessed James of Ulm, OP.
First Vespers:
Ant. Strengthen by holy intercession, O James, confessor of the Lord, those here present, have we who are burdened with the weight of our offenses may be relieved by the glory of thy blessedness, and may by thy guidance attain eternal rewards.
V. Pray for us, Blessed James
R. That we may be made worthy of the promises of Christ.
Lauds:
Ant. Well done, good and faithful servant, because Thou hast been faithful in a few things, I will set thee over many, sayeth the Lord.
V. The just man shall blossom like the lily.
R. And shall flourish forever before the Lord.
Second Vespers:
Ant. I will liken him unto a wise man, who built his house upon a rock..
V. Pray for us. Blessed James.
R. That we may be made worthy of the promises of Christ.
O God, who didst wonderfully adorn Blessed James, Thy Confessor, with the virtues of humility and obedience, make us, through his intercession, to despise earthly things and evermore cleave to Thy commandments. Through Christ our Lord. Amen.
Love, yet not even closely having mastered the virtue of obedience,
Matthew