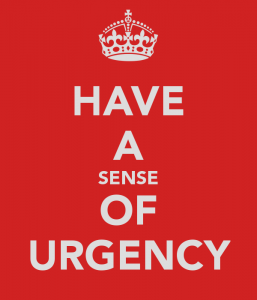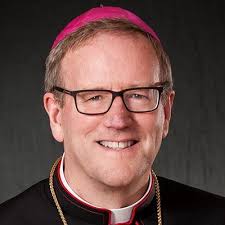 -from an article by Bishop Robert Barron
"According to Catholic ecclesiology, the Church is not primarily an institution, but rather the prolongation of the Incarnation across space and time, the mystical body of Jesus through which people come to an encounter with the Lord. When this organic relationship between Jesus and his Church is forgotten or occluded, a stifling institutionalism can follow, and this is precisely why Francis insists, "we cannot passively and calmly wait in our church buildings; we need to move from a pastoral ministry of mere conservation to a decidedly missionary pastoral ministry."
This evangelical urgency, which Pope Francis gets in his bones, is the leitmotif of this entire Apostolic Exhortation (Evangelii Gaudium). He knows that if Catholicism leads with its doctrines, it will devolve into an intellectual debating society and that if it leads with its moral teaching, it will appear, especially in our postmodern cultural context, fussy and puritanical. It should lead today as it led two thousand years ago, with the stunning news that Jesus Christ is the Lord, and the joy of that proclamation should be as evident now as it was then. The Pope helpfully draws our attention to some of the countless references to joy in the pages of the New Testament: "'Rejoice!' is the angel's greeting to Mary;" in her Magnificat, the Mother of God exults, "My spirit rejoices in God my savior"; as a summation of his message and ministry, Jesus declares to his disciples, "I have said these things to you so that my joy may be in you and your joy may be complete;" in the Acts of the Apostles, we are told that "wherever the disciples went there was great joy."
The pope concludes with a wonderfully understated rhetorical question: "Why should we not also enter into this great stream of joy?" Why not indeed? Displaying his penchant for finding the memorable image, Pope Francis excoriates Christians who have turned "into querulous and disillusioned pessimists, 'sourpusses,'" and whose lives "seem like Lent without Easter." Such people might be smart and they might even be morally upright, but they will never be successful evangelists.
Once this basic truth is understood, the rest of the church's life tends to fall more correctly into place. A church filled with the joy of the resurrection becomes a band of "missionary disciples," going out to the world with the good news. Ecclesial structures, liturgical precision, theological clarity, bureaucratic meetings, etc. are accordingly relativized in the measure that they are placed in service of that more fundamental mission. The pope loves the liturgy, but if evangelical proclamation is the urgent need of the church, "an ostentatious preoccupation with the liturgy" becomes a problem; a Jesuit, the pope loves the life of the mind, but if evangelical proclamation is the central concern of the church, then a "narcissistic" and "authoritarian" doctrinal fussiness must be eliminated; a man of deep culture, Pope Francis loves the artistic heritage of the church, but if evangelical proclamation is the fundamental mission, then the church cannot become "a museum piece." This last point calls vividly to mind something that Angelo Giuseppe Roncalli said on the eve of the conclave that would elect him Pope John XXIII: "We are not here to guard a museum but rather to cultivate a flourishing garden of life."
When he spoke at the General Congregations, the meetings of Cardinals in advance of the conclave of 2013, Cardinal Bergoglio reportedly brought to his brothers' attention with great passion the need for the Church to look beyond herself. This preoccupation is echoed in paragraph 27 of Evangelii Gaudium: "I dream of a 'missionary option'; that is, a missionary impulse capable of transforming everything, so that the Church's customs, ways of doing things, times and schedules, language and structures can be suitably channeled for the evangelization of today's world rather than for her self-preservation." And this in turn echoes a word that John Paul II spoke to the bishops of Oceania in 2001: "All renewal in the Church must have mission as its goal if it is not to fall prey to a kind of ecclesial introversion." And the mission, once again, is none other than drawing the entire human race into a relationship with the living Christ. There is much here, I would suggest, with which evangelicals can resonate.
Pope Francis realizes that in our postmodern framework, appeals to the true and the good often fall on deaf ears. Indeed, if the dictatorship of relativism obtains, then who are you to tell me what I ought to think or how I ought to behave? This is why the pope calls for an active exploration of the via pulchritudinis (the way of beauty). It is best for the evangelizer to show the splendor and radiance of the Christian form of life, before he or she would get to explicit doctrine and moral commands. This involves the use of classical artistic expressions of the Christian faith as well as contemporary cultural forms. Indeed, says the pope, any beautiful thing can be a route of access to Christ.  (Ed.  Amen!  Amen!  That is the point!  It is beautiful, not in and of itself, rather as reflection of the Divine beauty Who created it!!!  God is not being coy.  Rather, we are being obstinate, refusing to behold!  He reveals Himself, His Truth, all around us, every day!!  Or do you REALLY believe the beauty of the Heavens is pure, mere accident?  Tell me, please, of the most beautiful accident you have ever witnessed?  Do tell?  Even God's "accidents" are breathtaking for us to behold!  They are.)
Love, and in earnest to do His will!!!
Matthew