Is it safe?
Recently, our financial advisor here in Madison requested prayers for his son, Ethan, 9, as he was to have certain remaining child teeth, having not fallen out naturally, removed to make room for adult teeth.  We did offer prayers to St Apollonia on that weekend for Ethan.
Saint Apollonia was one of a group of virgin martyrs who suffered in Alexandria during a local uprising against the Christians prior to the persecution of Decius. According to legend, her torture included having all of her teeth violently pulled out or shattered. For this reason, she is popularly regarded as the patroness of dentistry and those suffering from toothache or other dental problems.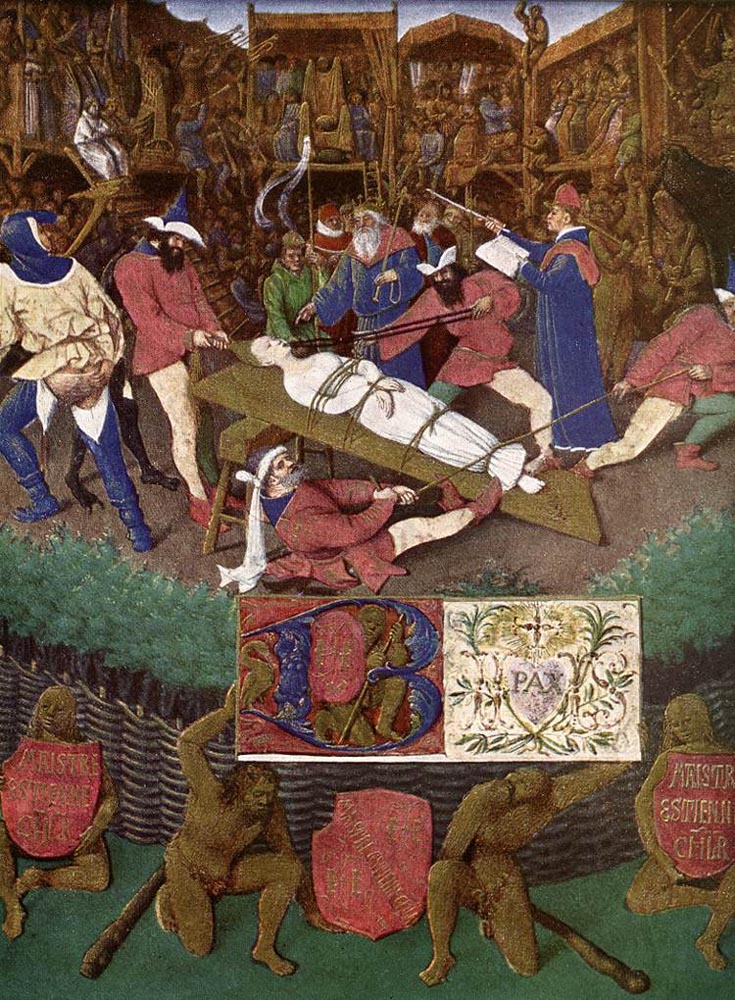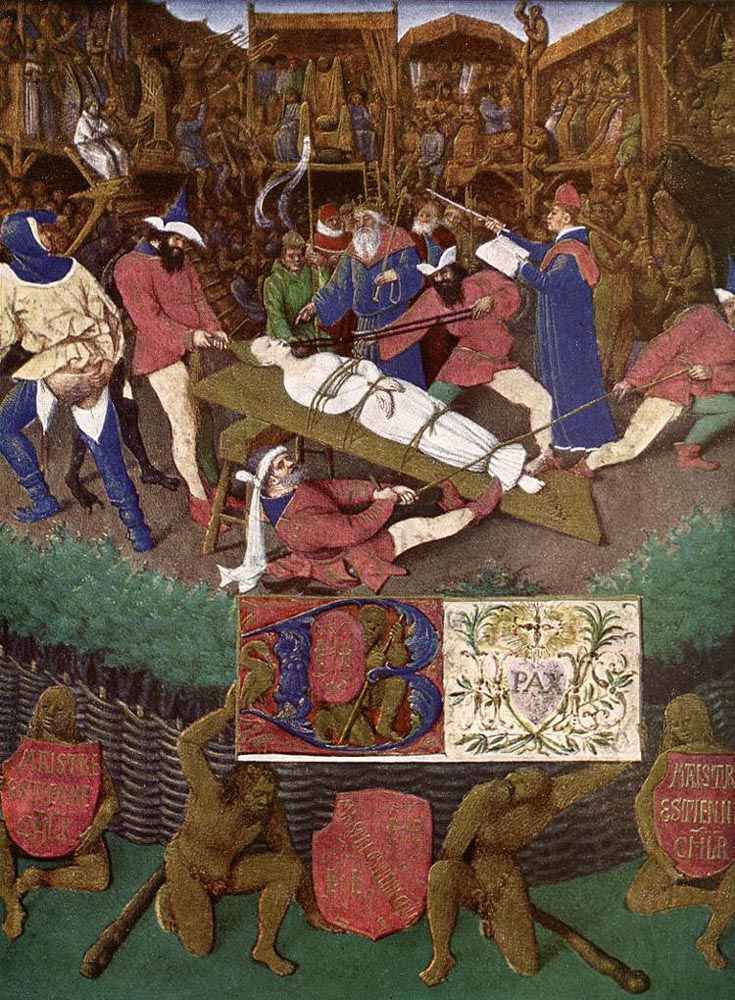 -French court painter Jehan Fouquet painted the scene of St. Apollonia's torture in The Martyrdom of St. Apollonia, ca 1452-1460.
Ecclesiastical historians have claimed that in the last years of Emperor Philip the Arab (reigned AD 244–249), during otherwise undocumented festivities to commemorate the millennium of the founding of Rome (traditionally in 753 BC, putting the date about 248), the fury of the Alexandrian mob rose to a great height, and when one of their poets prophesied a calamity, they committed bloody outrages on the Christians, whom the authorities made no effort to protect.
Dionysius, Bishop of Alexandria (247–265 AD), relates the sufferings of his people in a letter addressed to Fabius, Bishop of Antioch, of which long extracts have been preserved in Eusebius' Historia Ecclesiae.  After describing how a Christian man and woman, Metras and Quinta, were seized and killed by the mob, and how the houses of several other Christians were pillaged, Dionysius continues:
"At that time Apollonia, parthénos presbytis (mostly likely meaning a deaconess) was held in high esteem. These men seized her also and by repeated blows broke all her teeth. They then erected outside the city gates a pile of fagots and threatened to burn her alive if she refused to repeat after them impious words (either a blasphemy against Christ, or an invocation of the heathen gods). Given, at her own request, a little freedom, she sprang quickly into the fire and was burned to death."
Apollonia and a whole group of early martyrs did not await the death they were threatened with, but either to preserve their chastity or because they were confronted with the alternative of renouncing their faith or suffering death, voluntarily embraced the death prepared for them, an action that runs perilously close to suicide, some thought. St Augustine of Hippo touches on this question in the first book of The City of God, apropos suicide:
"But, they say, during the time of persecution certain holy women plunged into the water with the intention of being swept away by the waves and drowned, and thus preserve their threatened chastity. Although they quitted life in this wise, nevertheless they receive high honor as martyrs in the Catholic Church and their feasts are observed with great ceremony. This is a matter on which I dare not pass judgment lightly. For I know not but that the Church was divinely authorized through trustworthy revelations to honor thus the memory of these Christians. It may be that such is the case. May it not be, too, that these acted in such a manner, not through human caprice but on the command of God, not erroneously but through obedience, as we must believe in the case of Samson? When, however, God gives a command and makes it clearly known, who would account obedience there to a crime or condemn such pious devotion and ready service?"
The narrative of Dionysius does not suggest the slightest reproach as to this act of St. Apollonia; in his eyes she was as much a martyr as the others, and as such she was revered in the Alexandrian Church.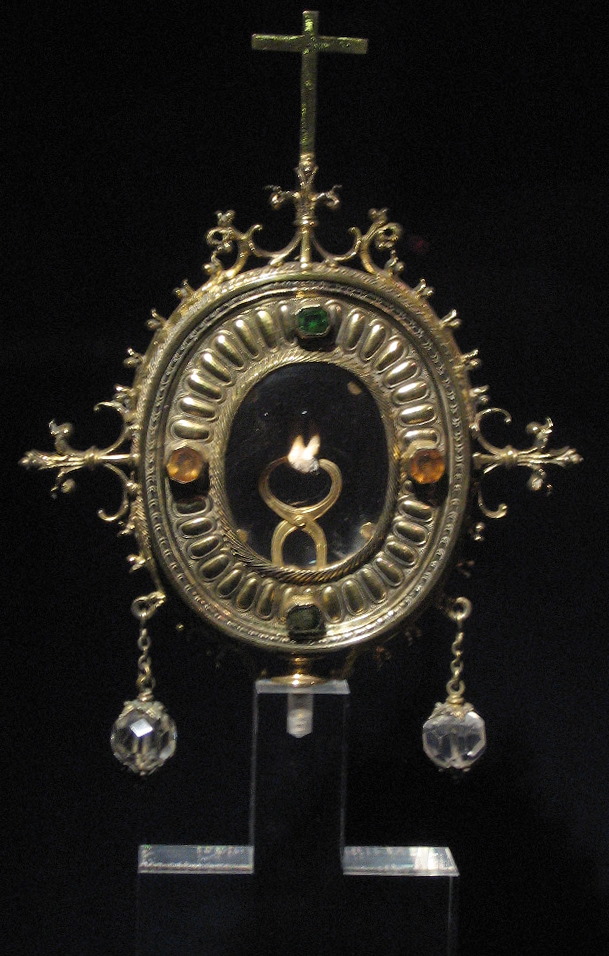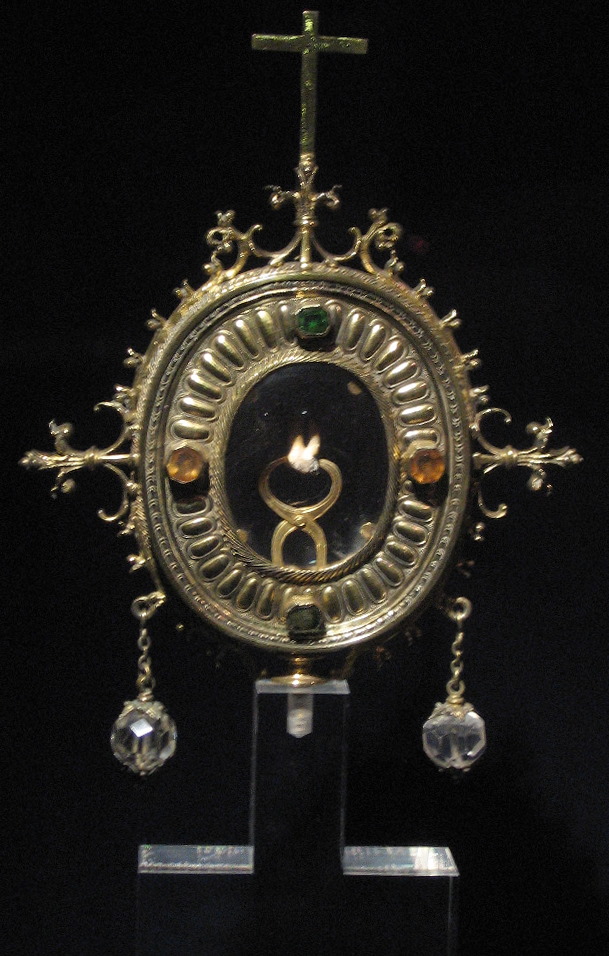 -Reliquary containing a tooth reputedly that of Saint Apollonia, in the Cathedral of Porto, Portugal.
The island of Mauritius was originally named Santa Apolónia in her honor in 1507 by Portuguese navigators.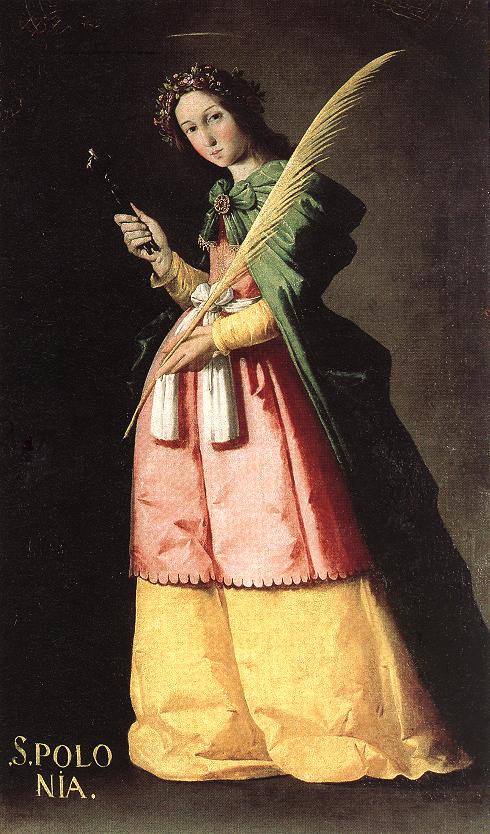 –Saint Apollonia, 1635, by Francisco de Zurbarán, Museum of Louvre, from the Convent of the Order of Our Lady of Mercy and the Redemption of the Captives Discalced of Saint Joseph (Seville, Spain).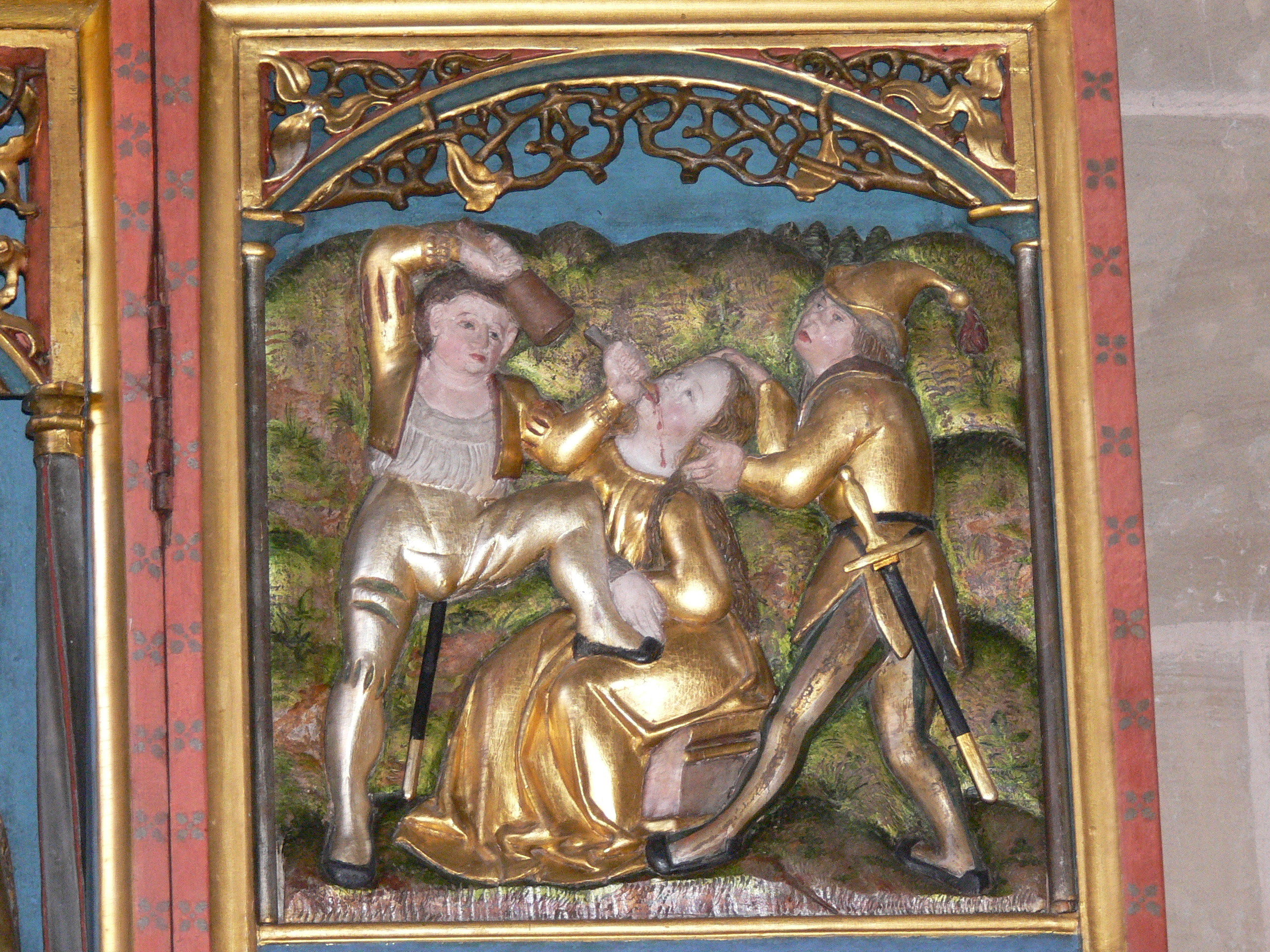 -1513, Heilsbronn Cathedral, Bavaria, Germany, from the Eleven Thousand Virgins Altar
Illustrious virgin martyr, Apollonia,
Pray to the Lord for us
Lest for our offenses and sins we be punished
By diseases of the teeth.
0 Glorious Apollonia, patron saint of dentistry and refuge to all those suffering from diseases of the teeth, I consecrate myself to thee, beseeching thee to number me among thy clients. Assist me by your intercession with God in my daily work and intercede with Him to obtain for me a happy death. Pray that my heart like thine may be inflamed with the love of Jesus and Mary, through Christ our Lord. Amen. 0 My God, bring me safe through temptation and strengthen me as thou didst our own patron Apollonia, through Christ our Lord. Amen.
Love,
Matthew