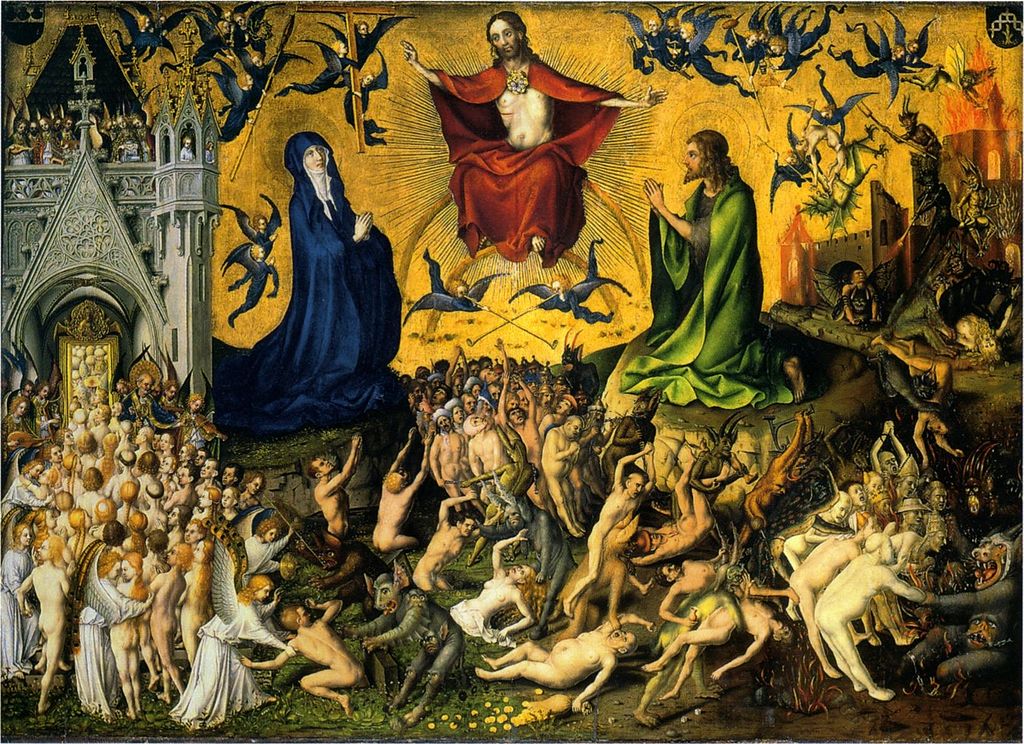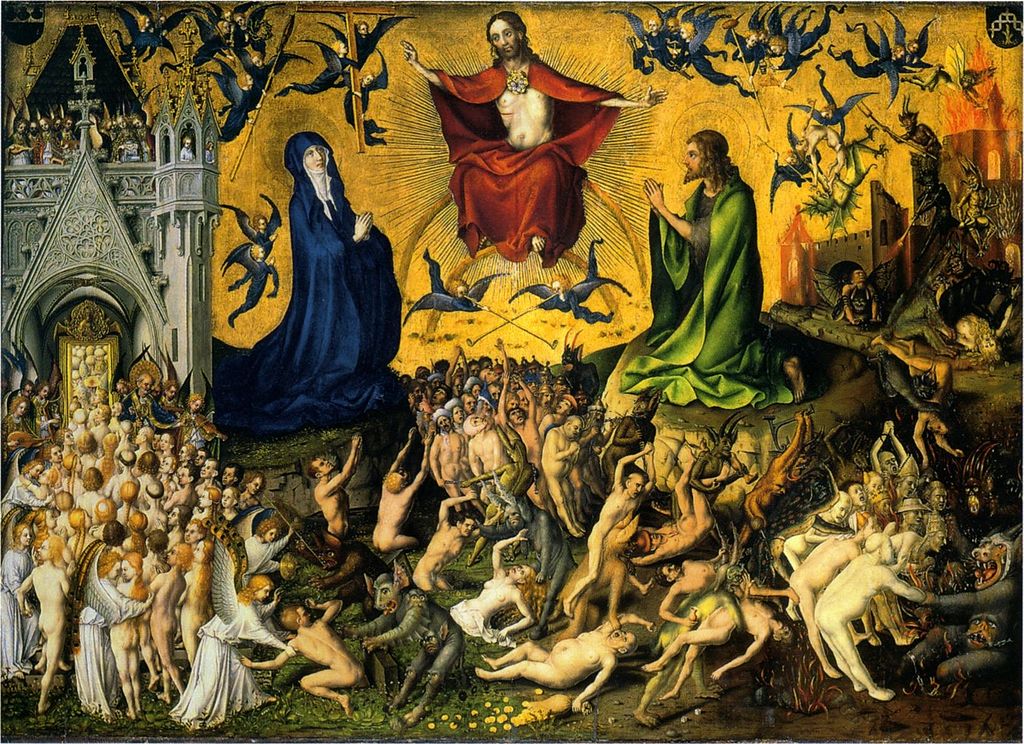 -Stefan Lochner, Last Judgement, c. 1435. Wallraf-Richartz Museum, Cologne.
"Today in the reading at Mass, in the course of chastising the Corinthians for bringing their petty disputes before the judgment of nonbelievers, St. Paul suddenly averts to the end of time and asks, "Do you not know that we will judge angels?" (1 Cor 6:3).
"No, St. Paul, I did not know that," is a response, I imagine, many Christians today would give. As for the Corinthians, the prerogative seems to have slipped their minds. But Paul had not forgotten. He saw mundane matters in light of the angels—in this case, in light of the angels dwelling in darkness. St. John Chrysostom teaches that the angels Paul is referring to are the angels that are also called demons, the fallen angels, about whom St. Peter said, "God . . . cast them into hell and committed them to pits of deepest darkness to be kept until the judgment" (2 Pet 2:4).
When thinking about the greatness of the angels, I often recall St. Ignatius of Loyola's notion of the two standards, from The Spiritual Exercises. Ignatius instructs his audience:
Consider how Christ calls and desires all persons to come under his standard, and how Lucifer in opposition calls them under his . . . . [I]magine a great plain in the region of Jerusalem, where the supreme commander of the good people is Christ our Lord; then another plain in the region of Babylon, where the leader of the enemy is Lucifer. . . . He is seated on a throne of fire and smoke, in aspect horrible and terrifying. . . . Consider how he summons uncountable devils, disperses some to one city and others to another, and thus reaches the whole world.
The passage resembles an ancient anecdote about a monk named Moses [Ed:  St Moses the Black, of very recent note!] who struggled with temptations to fornication. Moses ran for help to an elder monk named Abba Isidore, who took him up to the roof of his house, hoping that the younger monk might gain some perspective on his problem. Looking east, Moses spied a vast multitude of holy angels "resounding with glory," and to the west he saw an uproarious horde of demons without number.
According to Chrysostom, it's precisely these demons without number, Loyola's "uncountable devils," that Christians can expect to judge. But do we think of ourselves as set to pass sentence on these terrible spirits? Do we see ourselves, as St. Paul did, reigning with Christ, mastering these mighty and hateful hordes?
Going to heaven is a greater thing than a mere interview with special people or a reunion with a dead dog. It's greater than the things we usually think are great—greater than anything we have ever known or could even imagine. To think that Christians will judge the angels is to be reminded that God has prepared things that are quite beyond our native capacity and come only with added endowments.
And yet we can participate in heaven before heaven — in fact, we have to if we ever want to get there. But how do we do so? A learned nun once told me that we judge the angels even now by our acts of charity. No wonder they make it their aim to destroy the charity in our hearts."
Love,
Matthew