June 13, 2015 at 2:05 pm #12222


Sandra
Member
"I recently converted and have been mostly studying the saints. I only recently discovered that the church is teaching evolution and I must say I am very sadden and surprised.
Please help me understand why? If God created us on the 6th day as the bible declares, then why let Darwin usurp the Holy Spirit role as teacher of all truth. When science contradicts the inspired word of God do we discard it for man's scientific detour or do we wait for science to catch up with the truths in the bible. If you study quantum physics, you will see just that! We are made in the image of God, if we evolved then did God evolve also?"
June 13, 2015 at 3:04 pm #12224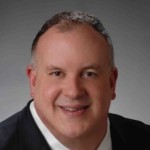 Matthew M
Member
"Hi, Sandra. Welcome. God bless you. Peace be with you. Firstly, the Bible is a collection of many books, as you know. There are many different literary styles within this collection of books, translated from Hebrew in the OT and Greek in the NT. Now, the Church herself defined the collection of books, the canon, of sacred Scripture.
It is generally accepted the canon of the NT was defined for the Christian world by the Church at the councils of Hippo (393 AD) and Carthage (397 AD, 419 AD). There are still scholarly debates on everything.  Scholars need to earn a PhD somehow, but generally these are the determining events.
Sacred Scripture, along with Tradition, Tradition being the part which defined the Bible canon, as mentioned above, are the two fonts of Revelation accepted within the Catholic Church. Tradition, as a font of Revelation, should not be understood, imho, as "we have always done it this way", but rather it is the Truth which has emerged under the guidance of the Holy Spirit through living the actual faith. Both the Johannine texts, the Gospel of John, and the Book of Revelation, were late comers to the canon of sacred Scripture, they were so unlike the other synoptic gospels, but it was eventually agreed they were inspired by the Holy Spirit.
You might find reading CCC = Catechism of the Catholic Church: 80-84, 105-119, 156-159 helpful in beginning to understand the Church's perspective accurately. The numeration goes by paragraph number and not by page number since referring across different translations and publications globally about the same text would quickly become chaotic, so paragraph numbers are used in referring to the Catechism for ease of discussion.
Basically, sacred Scripture is the truth, the inspired word of God. However, out of respect for such an awesome gift as scriptural revelation, one must be sensitive to the different genres, literary styles, ancient languages, and our ignorance of the specific times scripture was written in, now reading the latest translations in 21st century North America. It is limiting, but through the study of scholars, and our own, we can begin to come to a best understanding. It is the Magisterium of the Church who defines definitively the interpretation of sacred Scripture to be acknowledged and believed by the faithful, not any individual person, irrespective of scriptural education or lack thereof.
That being said, the Church adheres to Faith and Reason, Fides et Ratio. Where our understanding, currently, of both Scripture and science end, we believe the Truth is the truth. One cannot contradict the other. When there is a seeming apparent contradiction, Catholics understand this not as proof against either faith or reason, but an invitation to deepen one, the other, or both, if possible, until the apparent contradiction resolves in a deeper and more profound understanding of both, in the light of the other. We are not afraid of science. God is God, author and creator of all things, of all truth, which both sacred Scripture and science help us understand the magnificence of His glory and majesty.
In particular, the Book of Genesis is a brilliant and radiant theological work. Does the Bible claim to require literal 21st century North American English interpretation? I haven't found that passage? God bless and keep those excellent questions coming!
I think the divinely inspired author(s) of Genesis knew exactly what they were doing. I do not believe they were trying to perpetrate any type of fraud, in their own time, or the future. I do believe God used them to communicate some exceedingly important truths about how we should live our lives, a beautiful, artful, poetic user's manual for life, if you like. Isn't that what all sacred Scripture really is? It's not, imho, a schematic diagram, but rather a beautiful work of art, a literary painting or sculpture, which the Church Magisterium, under the guidance of the Holy Spirit, is charged to help us understand.  Respectfully, I think the author(s) would find our modern confusion and consternation rather funny, much like "whisper down the lane" can be.  Feel me?
God does not evolve. God does not change. You can read about the Divine Attributes: Immanence, Transcendence, Eternity, Impassibility, Simplicity on my blog: http://soul-candy.info/category/theology/divine-attributes/."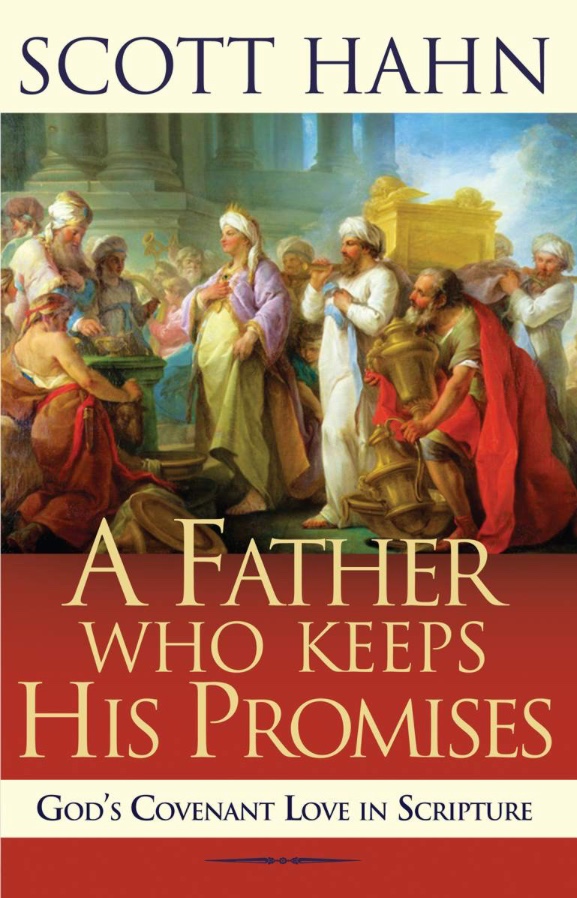 "A Father Who Keeps His Promises" (c) -by Dr Scott Hahn, Chapter 2, pp 38-42
Avoiding Ventriloquism
"Did you ever find yourself in a conversation with someone who—you could just tell—didn't really care what you thought? Perhaps you got the signal from a glance or some snap reply, but the attitude was clear, "I want your support, not your thoughts." Or worse: "If I want your opinion, I'll give it to you." In any case, you're almost made to feel like their dummy.
I suspect that if the ancient writer of Genesis were alive today, he would feel that way about modern interpreters of his work, especially the Creation account. To put it bluntly, many readers are more interested in figuring out whether or not Genesis can be squared with the theory of evolution than in discovering what the author really meant to say. Our modern preoccupation with science often gets in the way of a fair reading of Genesis.
In fact, the only time Scripture even raises the question of how the world was created is in the Book of Job, where God basically says to forget it (see Jb 38-41). It's simply too hard for us even to imagine, much less figure out for ourselves.
Instead, the Creation account seems to address some other—but no less important—questions, such as what and why God created. To see how these questions are addressed, perhaps it's time we reread Genesis through new eyes, as it were, by looking at it through old eyes. This means going back to the text in search of clues as to what the ancient writer intended to say to his original readers.
For the sake of simplicity, we will consider the author to be Moses, and his original readers to be those ancient Israelites who received this material from him as part of God's law (the five books of Moses). Such a traditional approach may seem out of fashion, but it has certain advantages that commend it. For one thing, it takes its interpretive cues from the biblical text itself. For another, it has greater explanatory power. In sum, it makes better sense of Genesis, and the whole Pentateuch, for that matter. It also faithfully echoes the living Tradition of the Church, as it has been reaffirmed by the Magisterium.
By allowing Genesis to speak for itself, Moses becomes our teacher rather than our dummy; we become his students, instead of ventriloquists. At the same time, we should be aware of how some readers throw a modern voice back into the biblical text.
On the one hand, some readers insist upon six literal twenty-four-hour days and assert that Genesis refutes any form of evolution (theistic or otherwise), almost as if Moses and the Holy Spirit conspired to launch a preemptive first strike against Darwinism several thousand years in advance. While many of their critics reply by branding them as "fundamentalists," like most labels, this one isn't helpful or appropriate.
For one thing, certain versions of the theory of evolution clearly are at odds with Genesis, as well as sound reasoning. For another, some of the early fathers and doctors of the Church interpreted Genesis literally in terms of six twenty-four-hour days; yet we wouldn't brand them as fundamentalists, any more than we would call Nebuchadnezzar a Nazi because he persecuted the Jews and sacked their temple back in 586 B.C. Some labels just don't fit.2
But there are problems with this kind of literal reading. For instance, how were the first three twenty-four-hour days measured if the sun wasn't made until the fourth day? In addition, there's no end mentioned in connection with the seventh day, because it signifies God's rest, rather than a literal twenty-four-hour period.
Of course, God could have created the world in six days, if he so desired—or six hours or six minutes or six seconds, for that matter. However, "day" (Hebrew yom) doesn't always refer to clock-time; so it isn't necessarily used here to refer to how long God took to get the job done.
I realize that "literal" advocates are not unaware of these problems. I raise them merely to point out how they weren't problems for Moses (who was oblivious to them), precisely because they're beside the point, that is, his point. However, this form of "literal" interpretation is not the only ventriloquist act around. There's another approach, found at the opposite end of the interpretive spectrum, that would also throw its modern voice back into the ancient text.
Myth Conceptions
It is not uncommon to find readers who wish to reduce the Genesis account to little more than an ancient Hebrew myth. The line of reasoning frequently goes something like this: Since the Creation account is a religious narrative and not a scientific description of secular history, then it must be regarded as ancient Hebrew mythology based upon their primitive superstitions and sacred propaganda.
There's one problem with classifying Genesis as myth: it doesn't fit the facts. A comparative reading of Genesis and other ancient tales of Creation universally recognized to be mythical discloses far greater differences and divergences than parallels or similarities. For instance, the ancient myths all describe the Creation process in terms of a war among the gods, with the winners forming the cosmos out of the carcasses of the losers. Likewise, the myths treat the sun, moon and heavenly bodies as deities. Genesis is clearly cut from different cloth.3
Both of these forms of mythical and literal interpretation involve a subtle kind of ventriloquism. The net effect is much the same for both—the ancient text is forced to address modern problems by putting words into Moses' mouth. Although contrary conclusions are drawn, the two approaches build on the same set of premises, drawn not from the ancient text of Genesis but from the categories of modern science. Unfortunately, devout readers who adopt these scientific categories often find themselves fighting an interior battle between science and religion. I'm convinced that this is a false dilemma based on two unsuitable options.
I should add, without getting into a complex discussion of interpretive theory, that the literal meaning of Genesis is not to be disregarded. On the contrary, the Church teaches that it is essential to discern the literal sense of Scripture before delving deeply into its spiritual senses (CCC #116-18). Thus, the literal sense is precisely and primarily what we're after; we just need to look for it in the proper way.4
So a proper reading of Genesis may call for disengagement from current debates raging between evolution and religion, in order to apply the tools of literary analysis with balance and detachment. However, this doesn't mean that we detach ourselves from the biblical text. On the contrary, we must adhere to the narrative as closely as possible; it beckons us to read it with great care and with a critical empathy for the culture and time in which it was originally written and transmitted.
If the Creation account is initially approached and studied in this manner, on its own terms, the text will yield a literal sense that remains open to the genuine discoveries of modern science, along with the valid findings of comparative religion and ancient mythology. Indeed, it's my conviction as a Catholic Christian that the results of such an approach will eventually demonstrate a profound complementarity of religion and science, faith and reason.
So without further ado, let's strap on our sandals, gird up our loins and join with ancient Israel in reading Genesis."
Love,
Matthew