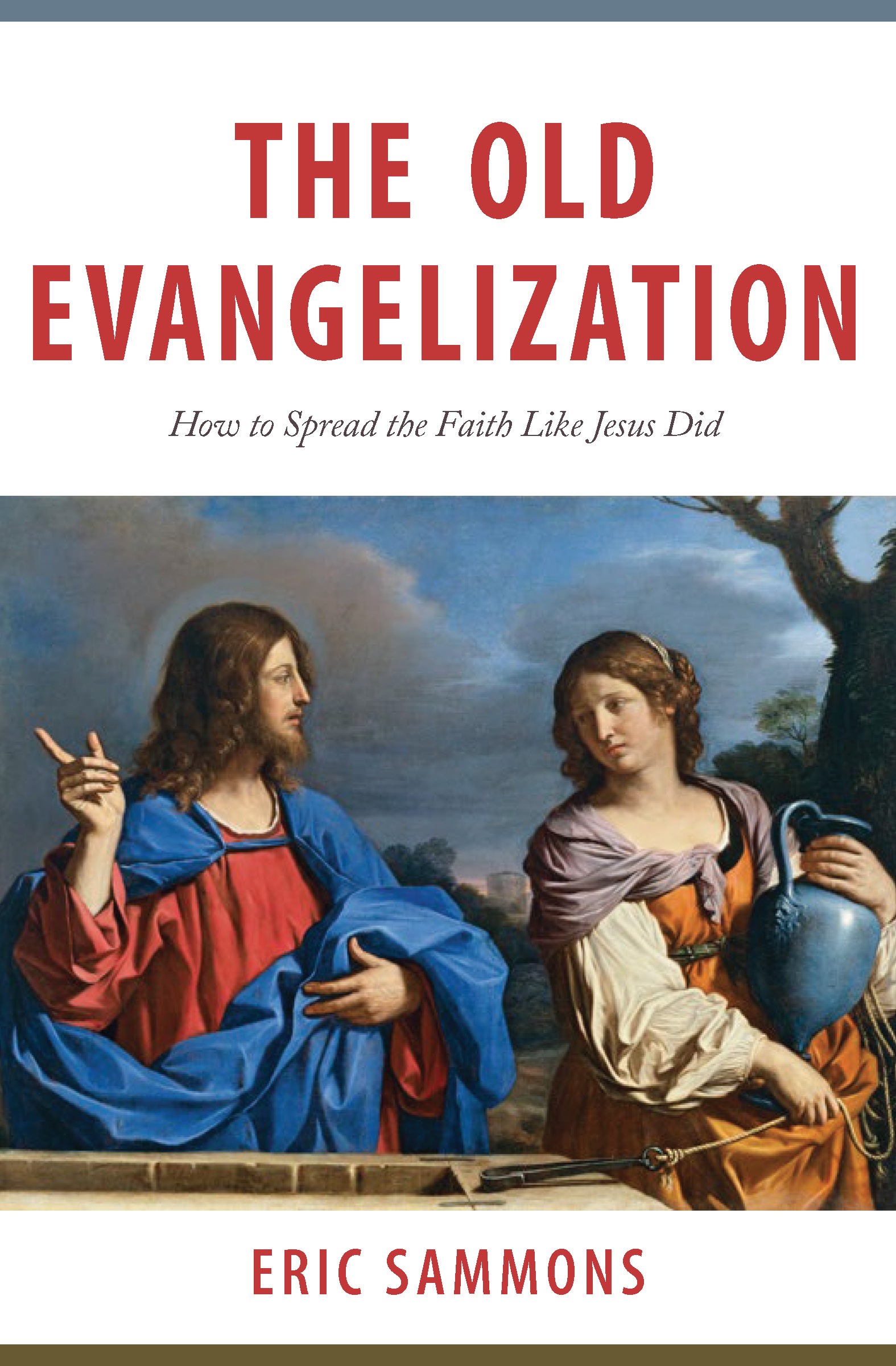 Q. Before we get into the "Old Evangelization," could you give us a definition of the New Evangelization?
A. Pope St. John Paul II called for a "New Evangelization" because he recognized that we are in a new era in the Church's history: we have millions of baptized Catholics who have not been evangelized. Instead of traveling to a foreign country to evangelize, now we need only look next to us in the pews. This new reality presents new challenges for spreading the gospel.
Q. So what is your definition of the "Old Evangelization"?
A. The Old Evangelization is a return to the basic principles of evangelization that originated with Jesus himself. Too many things labeled "New Evangelization" today are neither new nor evangelization. The term has been co-opted. Popular techniques and programs are often just reruns of corporate marketing tricks or Protestant megachurch methods. The Old Evangelization focuses on the bold proclamation of the gospel, based on the model of Jesus Christ, and primarily through one-on-one relationships.
Q. What was your motivation behind writing this book?
A. I've been involved in Catholic evangelization for twenty-five years. In that time I've seen "evangelization" go from being practically taboo in Catholic circles to a buzzword attached to every parish program and outreach. Yet we still see a massive number of people leaving the Church. So I asked myself, "What if we don't really understand what evangelization is?"
The most common misunderstandings I've seen are a result of two traps. First, many Catholics see evangelization primarily as a job for other people—those who are professionals, or maybe the people who run the programs at their parish. Or, second, they misunderstand what evangelization entails, figuring it can be summed up as being nice to others. Yet true Catholic evangelization—as Jesus and his first followers practiced it—means every Catholic boldly proclaiming the truths of our Faith to those around us. I wrote The Old Evangelization to remind Catholics of that fact and to show them how to do it."
Love,
Matthew